Heading into back-to-school season, the ongoing shortage of ADHD medications has sparked concern among some parents of children who have attention-deficit/hyperactivity disorder.
The Food and Drug Administration (FDA) first announced the medication shortage in October 2022.
New data from SingleCare, an online prescription savings service based in Columbus, Ohio, showed there was a 33% spike in ADHD medication fills for children between 6 and 17 years of age in August-September 2022, as compared to June-July 2022 ahead of the school season.
Given today's shortage, many of those children may not have access to the medication for the start of the 2023-2024 school year.
ADHD NUMBERS CLIMBING DRAMATICALLY IN THE U.S., ESPECIALLY AMONG WOMEN, SAYS NEW STUDY
Although drug shortages are usually caused by manufacturing disruptions, unprecedented demand is another big factor in the scarcity of ADHD medications.
That's according to Dr. Jennifer Bourgeois, PharmD, a pharmacy and health expert at SingleCare.
"Because Adderall is a Schedule II drug, there are limitations on its production by the FDA and DEA," she told Fox News Digital. 
"The active ingredients in the stimulant medications used to treat ADHD are strictly controlled by the DEA," she added. 
"When the pharmaceutical companies try to scale up production to meet the increased demand, I suspect the DEA regulatory process may be adding to the delay."
Adderall (amphetamine mixed salts) is the medication that's most affected by the shortage, Bourgeois said, along with variations of methylphenidate, sold under the brand names Ritalin or Concerta. 
MOM IN NEW ORLEANS SAYS 'ADHD CHANGED MY LIFE,' REVEALS HOW DIAGNOSIS HELPED HER THRIVE
"Adderall is one of the most commonly prescribed ADHD medications in the U.S., so this shortage is causing widespread impact," she said.
While some pharmaceutical and manufacturing companies predict the shortage will end between August and December 2023, it is still unclear when the medication will be widely available again, the doctor noted.
How the shortage will impact the back-to-school season
The shortage of ADHD medications is not just impacting the patient — it's also affecting the families and practitioners, Bourgeois said.
"Parents are driving long distances and calling a multitude of pharmacies just to obtain these medications," she said.
"Practitioners are having to reissue prescriptions to alternative pharmacies or change medications to another option in that same class or a different class entirely."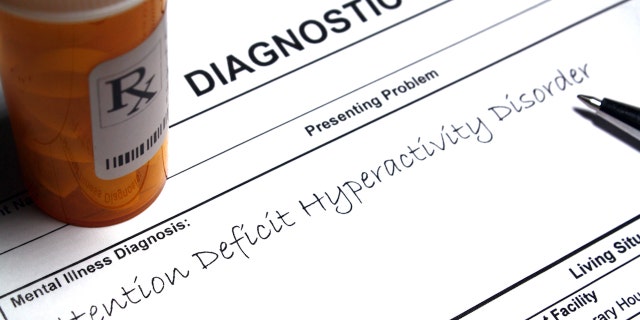 In the worst-case scenario, kids with ADHD may have to go without their medication completely, leading to worsened symptoms and making it more difficult for the parents and teachers to manage. 
"This could not only impact patients' grades in school, but could also create concerns for classmates of these children," Bourgeois told Fox News Digital.
"Parents are driving long distances and calling a multitude of pharmacies just to obtain these medications."
Parents should plan ahead when filling medications for ADHD, the doctor recommended, as there is typically an increased demand in August as kids prepare to return to school. 
"Understand that pharmacies may not be able to fill medications on the same day, so I advise dropping off your prescription at least two days before the medication is needed," she suggested.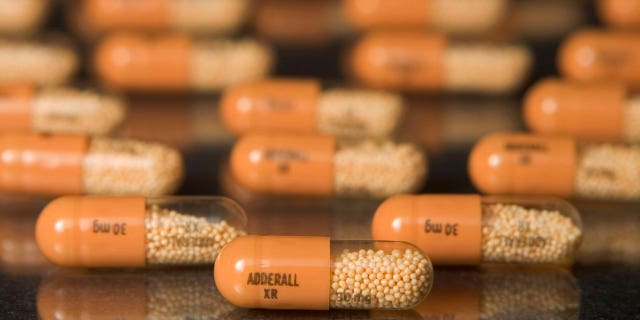 "Consult with your health care provider regarding possible substitutions if the medication is unavailable," she added.
Parents may be tempted to give lower doses of ADHD medications in an attempt to make them last longer — but Bourgeois warned that this approach may have negative implications on the patient. 
NEW REPORT SUGGESTS 'PANIC BUYING' OF MEDICATIONS BY PATIENTS AND PROVIDERS CAUSED DRUG SHORTAGES
"Parents should work with the pharmacist and practitioner to create a solution that supports the needs of the patient, such as trying a different medication or taking ½ of a 10 mg tablet, versus 1 whole 5 mg tablet," she suggested.
Because each child will have different symptoms when going without medication, the approach should be tailored to each individual, the doctor said.
Non-drug alternatives to managing ADHD
Dr. Willough Jenkins, inpatient director of psychiatry at Rady Children's Hospital in San Diego, typically prescribes non-drug ADHD treatments to younger, preschool-aged children, and offers a mix of drug and non-drug treatments to school-age children. 
"Evidence shows that combining treatment (forms) is the most effective course of action."
"Parents often think that drugs are the only treatment method — but in reality, there is no one-size-fits-all approach," he told Fox News Digital. 
"Evidence shows that combining both forms of treatment is the most effective course of action."
VAPES DISGUISED AS SCHOOL SUPPLIES WORRY AUTHORITIES AND PROMPT WARNINGS AS ITEMS POUR INTO US FROM CHINA
For non-drug treatment, Jenkins pointed to several alternative methods. 
With cognitive behavioral therapy (CBT), children learn strategies to manage the difficulties associated with ADHD, including emotion regulation, social anxiety and self-esteem issues, he said.
"Despite commonly held beliefs, ADHD is not just a lack of focus and attention," Jenkins added.  
Parent training and education is another important non-drug method.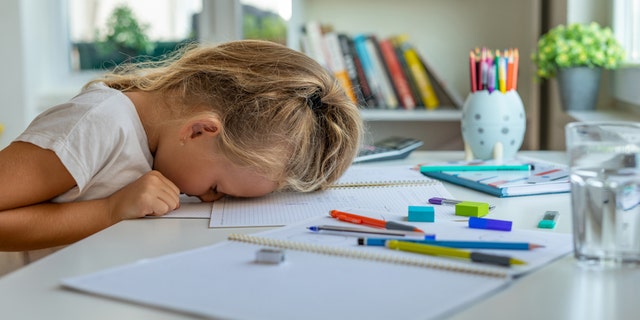 "There are a lot of programs aimed at supporting parents of children with ADHD, which is important because many kids with ADHD have behavioral issues," the doctor said. 
"Parents may learn strategies such as 'triple P' — positive parenting program — that make it easier to manage conflict with their child."
Schools can also provide support through classroom accommodations and individualized education programs (IEPs). 
"Ensuring the child has regular physical exercise of at least 30 minutes a day can make a huge difference."
It's also important to "go back to the basics," Jenkins said, with a focus on healthy daily habits.
"Ensuring the child has regular physical exercise of at least 30 minutes a day can make a huge difference," he said. "Getting enough sleep — 10 to 12 hours for children — is crucial, but that can be difficult for some kids with ADHD, as their brain won't wind down at night."
Many sleeping issues can be remedied by enforcing sleep hygiene, consistent sleeping patterns and reduced screentime at night, Jenkins suggested.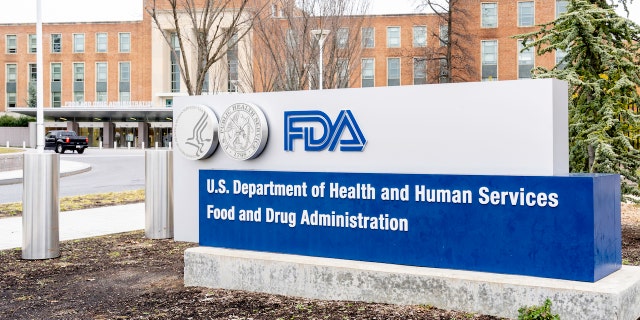 Mindfulness and meditation techniques can also help children with ADHD manage difficult emotions. 
"By learning these skills from a therapist, children can reduce impulsivity and pause before they act," Jenkins noted. 
When it comes to food, the doctor said that although there is no specific evidence-based diet for ADHD management, a balanced diet incorporating protein, fruits and vegetables is recommended.
CLICK HERE TO SIGN UP FOR OUR HEALTH NEWSLETTER
ADHD coaching is another non-drug treatment method that can be useful for older, school-aged children, Jenkins said. 
With this approach, a coach teaches social or organizational skills, such as how to plan ahead, make lists and set reminders.  
"Parents often think drugs are the only treatment method — but in reality, there is no one-size-fits-all approach."
"It can be challenging for some families to get therapists and have the financial resources or time to access alternative methods," Jenkins said. "For example, ADHD coaching is not usually included with insurance."
He also said, "Fortunately, online tools are often effective and are making non-drug treatments more accessible."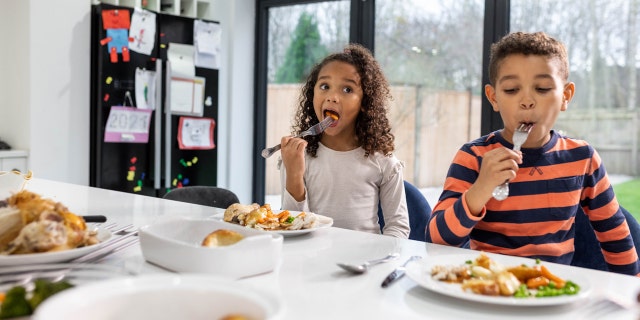 The FDA is also working to provide alternative treatment options, including a "game-based digital therapeutic" designed to improve attention function in children with ADHD, according to a letter the agency published on August 1.
In the letter, the agency also detailed the steps it is taking to help resolve the shortage, including working with drug manufacturers to make sure they're producing the full amount as permitted by the DEA. 
"We are calling on key stakeholders, including manufacturers, distributors, pharmacies and payors, to do all they can to ensure access for patients when a medication is appropriately prescribed," the statement said.
CLICK HERE TO GET THE FOX NEWS APP
The FDA also pledged to "do all we can to prevent stimulant drug shortages, limit their impact and resolve them as quickly as possible."
Around six million children between 3 and 17 years of age have received an ADHD diagnosis, per CDC data.
Source: https://www.foxnews.com/health/adhd-drug-shortage-back-school-season-challenging-expert-widespread-impact