The number of people diagnosed with attention-deficit hyperactivity disorder (ADHD) is climbing steadily in the U.S. — especially among women, a new study found.
While cases have risen across all age groups, the spike has been most significant among women. 
The share of females between the ages of 23 and 49 years of age diagnosed with the disorder nearly doubled from 2020 to 2022.
To reach these findings, investigators from Epic Research, a health analytics firm based in Verona, Wisconsin, analyzed data from 3,389,383 patients who were diagnosed with ADHD between 2010 and 2022.
SNIFFING BODY ODOR FROM SWEAT COULD REDUCE SOCIAL ANXIETY, NEW RESEARCH SUGGESTS
Since 2010, the rates of ADHD have tripled overall, the study found — but the share of patients taking prescribed medications for the disorder has remained consistent.
Males have historically been more likely to be diagnosed with ADHD, but the study findings indicated that the gender gap has been closing over the past 12 years.
"The ratio of males to females diagnosed with ADHD decreased nearly five-fold during that time, from males being 133% more likely to be diagnosed with ADHD than females in 2010 to 28% more likely to be diagnosed with ADHD in 2022," Epic Research stated in a discussion of the study findings. 
Symptoms vary between females and males
Previous studies have shown that females with ADHD tend to have very different symptoms than males — which could prevent them from getting evaluated and diagnosed.
"Data for ADHD tends to skew heavily toward school-age males," Dr. Joseph Galasso, a psychologist at Baker Street Behavioral Health in New Jersey, told Fox News Digital in a phone interview. He was not involved in the new study.
 Girls tend to "fly under the radar," as their symptoms tend to be internalized.
"Boys tend to be more active, with overt behaviors that lead to earlier diagnoses."
SEASONAL AFFECTIVE DISORDER SYMPTOMS, CAUSES AND WHEN TO SEEK HELP FOR MOOD DISORDER
On the other hand, he said girls tend to "fly under the radar," as their symptoms tend to be internalized.
Instead of hyperactivity, ADHD can look more like depression or anxiety in females, he added.
Possible reasons for increase in ADHD among women
Overall, women tend to receive ADHD diagnoses later in life, often during their 30s or 40s, as WebMD reported.
This doesn't surprise Dr. Galasso, who pointed out that the many stressors and demands of adult life could compel women to seek help.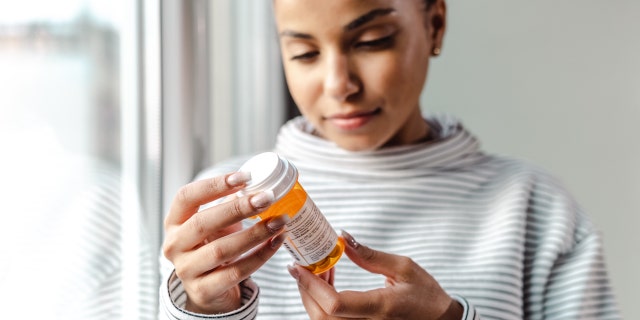 "As women begin careers, have children and juggle other pressures, it may become harder to maintain life with ADHD," he said. 
Additionally, ADHD may have been confused with other mental health challenges, resulting in many cases going undiagnosed until later in life.
Symptoms of ADHD can mimic those of stress and anxiety.
"They may come to realize that it hasn't just been stress or anxiety they've been dealing with," said Dr. Galasso. 
Another factor that could contribute to the increase is that it's easier to access a psychiatrist or psychologist to receive care, he said. 
Also, patients have become more informed about the disorder overall.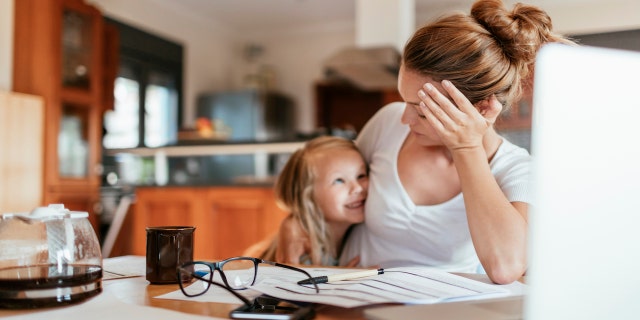 "I have patients who come to my practice and have pretty much already diagnosed themselves," the doctor said. 
"They might have trouble concentrating at work, have memory problems or struggle to focus, or are just really stressed out. And they've done their research and have an idea that it could be ADHD."
Future studies are needed
Dr. Jackie Gerhart, chief medical officer at Epic and a family medicine physician based in Wisconsin, said that in future studies, she would like to look at the mode of delivery of ADHD services — specifically, whether telehealth is associated with the number of new ADHD diagnoses and the share of patients who were prescribed medication. 
CLICK HERE TO SIGN UP FOR OUR HEALTH NEWSLETTER
"Telehealth helps increase access to mental health care, so it's possible that patients who didn't previously have a diagnosis of ADHD were able to receive the diagnosis and care through expanded telehealth access," she told Fox News Digital. 
CLICK HERE TO GET THE FOX NEWS APP
"It would be interesting to study whether telehealth services are used differently by male or female patients," she added.
More than eight million American adults are thought to have ADHD, but some studies have shown that up to 80% of them are unaware they have the disorder, per WebMD.
Source: https://www.foxnews.com/health/adhd-numbers-climbing-dramatically-us-especially-among-women-says-study