With 37.3 million people in the U.S. living with diabetes — 8.5 million of whom are undiagnosed, per the Centers for Disease Control and Prevention — the disease is one of the deadliest and most expensive in the country.
Cedar Gate Technologies, a medical tech development company in Greenwich, Connecticut, announced on Tuesday a new AI-based solution that aims to reduce the burden of diabetes for both patients and providers.
In a recent study, Cedar Gate used its solution, Cedar Gate Analytics, to evaluate the data of more than 1.2 million patients in its database within a 12-month period. 
CHATGPT ANSWERED 25 BREAST CANCER SCREENING QUESTIONS, BUT IT'S 'NOT READY FOR THE REAL WORLD' — HERE'S WHY
The results showed that 80% of patients with no known diabetes who were identified by the model were confirmed to develop the disease in the following year, the company said.
'Applying technology to commercial use cases'
The company said in a press release that Cedar Gate Analytics is the "first commercially available and deployed value-based platform with this level of accuracy."
Rajiv Mahale, chief product and business development officer at Cedar Gate, told Fox News Digital in an interview that this means "we can confidently identify people who are at a higher risk of developing or being diagnosed with diabetes in the future." 
Cedar Gate Analytics isn't the only AI-based model that aims to detect diabetes risk, but the company says it is "the first of its kind at this level."
Mahale said, "While there have been many university-based research studies showing the capability of AI-related diabetes prediction models, we're applying our technology to commercial use cases, putting advanced analytics tools in the hands of business users to solve real-world problems."
"We don't expect AI to replace patient care."
He added, "Today, we have the technology to curb the trajectory of diabetes deeply and meaningfully, controlling cost and improving health outcomes at scale."
'Accountable to patients' 
Cedar Gate's AI platform is intended for use by medical professionals, explained David Snow, chairman and CEO of Cedar Gate Technologies. 
The goal is to give doctors the information they need to identify the patients who are at risk of developing diabetes.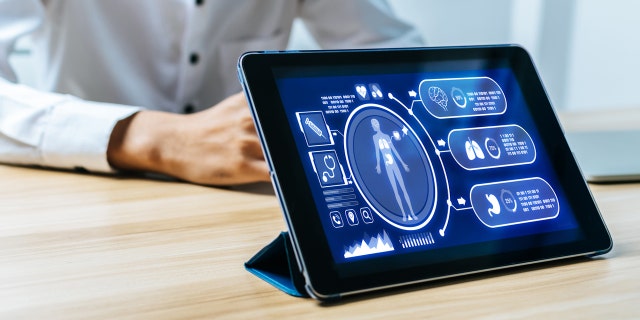 "At the end of the day, clinicians are accountable to patients," Snow said in an interview with Fox News Digital. 
"The data tells the doctors the patients will develop diabetes if they don't intervene, enabling them to avoid the acute onset of a problem."
Snow said that Cedar Gate Analytics reflects the company's broader goal of shifting to a new health care model — one centered on "value-based care" rather than "fee-for-service."
More than 37 million people in the U.S. have diabetes — 8.5 million of whom are undiagnosed.
"With the fee-for-service model, providers are rewarded for waiting for people to get sick," he explained. 
"With value-based care, they are rewarded for keeping people well."
'Creating meaning'
Cedar Gate's AI model is based on multiple years of medical claims data. It uses machine learning networks to predict the likelihood of many chronic conditions, including diabetes. 
"These kinds of insights are not new — but this level of accuracy and predictability is exciting," Snow said. 
"Currently, there is no solution known to top industry analysts that is able to reach 80%+ accuracy at true, substantial scale."
DOCTORS URGE CAUTION ON DIABETES DRUGS FOR WEIGHT LOSS AFTER STUDY HIGHLIGHTS SIDE EFFECTS
Mahale explained that they're not simply feeding raw data into an algorithm.
"We have data scientists and clinical folks creating meaning from the data before it goes into a model, defining the patient's journey and key events," said Mahale. 
"Our tools have the potential to reach a far greater share of the population who are at risk of contracting a serious chronic disease."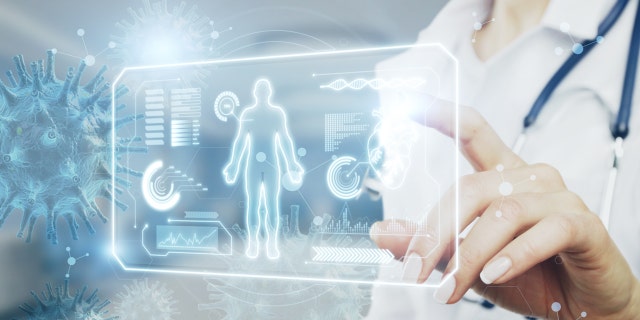 The researchers predict that by pinpointing diabetes risk earlier and improving patient outcomes, the company could potentially help save millions of dollars' worth of health care expenditures.
For each person with diabetes, the annual cost totals $9,601 per year, according to the American Diabetes Association.
The use of artificial intelligence and machine learning in health care isn't new — but it is rapidly growing as the technology opens up new ways of improving patient care and increasing providers' efficiency.
As of October 2022, the Food & Drug Administration (FDA) listed more than 500 AI/ML-enabled medical devices that are available in the United States.
'You have to look at the data'
Dr. Harvey Castro, a Dallas, Texas-based board-certified emergency medicine physician and national speaker on artificial intelligence in health care, believes AI platforms are an excellent tool for preventative medicine.
"The more we know about a disease state, the more likely we are to do our best to stay healthy by changing our habits," he told Fox News Digital. 
"I see this being the future of preventive medicine."
Castro cautions, however, that these types of models tend to predict only what they have studied — so the information can potentially be somewhat biased toward a certain region or group of people.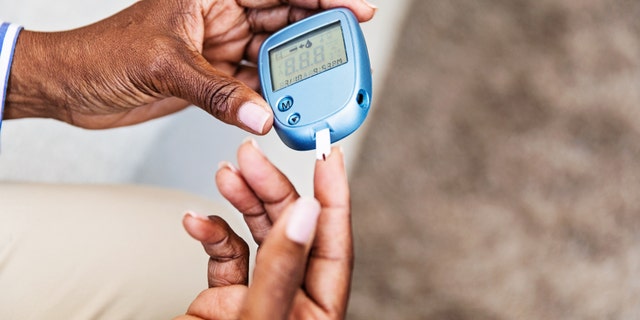 "Therefore, you have to look at the data and see if it represents the entire U.S. population; if not, this information might not apply to you," he said. 
"For example, someone in West Africa might not have the same risk calculator as someone from California or New York City."
Looking ahead, the Cedar Gate team plans to release similar AI models focused on detecting other chronic diseases, including coronary artery disease, congestive heart failure and COPD.
CLICK HERE TO SIGN UP FOR OUR HEALTH NEWSLETTER
In the future, the group plans to apply the technology to complex diseases like multiple sclerosis, Parkinson's and Alzheimer's.
"We don't expect AI to replace patient care," Snow said. 
"It just gives us the ability to better inform those who are responsible for delivering care so they're more effective with their patients."
CLICK HERE TO GET THE FOX NEWS APP
He added, "With such an enormous amount of data in health care, powerful analytics are a necessity."
Source: https://www.foxnews.com/health/ai-health-care-platform-predicts-diabetes-with-high-accuracy-wont-replace-patient-care