Genetic markers have been shown to predict a person's likelihood of developing various types of cancer.
Now, researchers believe that new artificial intelligence (AI) tools could make it easier and faster for doctors to detect those indicators.
A team of neurosurgeons and engineers at the University of Michigan announced last week that their new AI-based diagnostic tool, DeepGlioma, is capable of pinpointing genetic mutations in brain tumors during surgery within just 90 seconds. 
Researchers analyzed tumor specimens from over 150 patients who had diffuse glioma, a cancerous tumor that originates in the brain or spinal cord.
ULTRA-PROCESSED FOOD CONSUMPTION LINKED TO HIGHER RISK OF DEATH FROM OVARIAN, BREAST CANCERS: NEW STUDY
The new system was said to identify genetic markers consistent with diffuse glioma with an average accuracy of more than 90%.
"This AI-based tool has the potential to improve the access and speed of diagnosis and care of patients with deadly brain tumors," said Dr. Todd Hollon, a neurosurgeon at University of Michigan Health and assistant professor of neurosurgery at U-M Medical School, in a press release announcing the results.
Dr. Hollon is the creator of DeepGlioma and was the lead author of the study, which was published in the journal Nature Medicine.
The DeepGlioma system uses optical imaging to capture real-time images of brain tumor tissue.
Doctors hope test will offer more hope for glioma patients
The "median survival time for patients with malignant diffuse gliomas is only 18 months," said the University of Michigan's press release.
The AI system showed 90% accuracy in finding cancer genes.
"Progress in the treatment of the most deadly brain tumors has been limited in the past decades, in part because it has been hard to identify the patients who would benefit most from targeted therapies," said senior author Daniel Orringer, M.D., an associate professor of neurosurgery and pathology at NYU Grossman School of Medicine, in the same press release. 
Fewer than 10% of patients with tumors in the brain or spinal cord are enrolled in clinical trials for new medications, as stated by UM.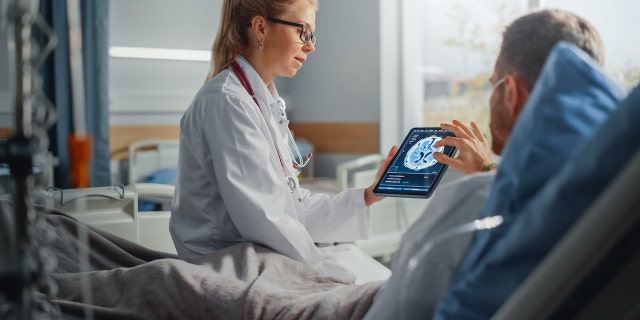 The trials typically only include patients who are in certain "molecular subgroups." 
Researchers hope that by more quickly identifying genomic data in cancerous tumors, the DeepGlioma test could potentially help more patients get into clinical trials sooner.
"Rapid methods for molecular classification hold great promise for rethinking clinical trial design and bringing new therapies to patients," said Dr. Orringer.
NEW BREAST CANCER GENE CAN PREDICT LIKELIHOOD OF HEREDITARY DISEASE, STUDY FINDS
Dr. Hollon said he is hopeful the new technology will result in faster diagnosis and treatment, as molecular testing — when it's available — usually takes days or weeks to get results.
"Barriers to molecular diagnosis can result in suboptimal care for patients with brain tumors, complicating surgical decision-making and selection of chemoradiation regimens," he said in the press release.
Fox News Digital reached out to the study authors for additional comment.
'Precision medicine' could improve patient outcomes
Dr. Dung Trinh, chief medical officer of Healthy Brain Clinic in Long Beach, California, who was not involved in the study, said the findings open up the door for "precision medicine" that is personalized and could result in better outcomes for patients with brain tumors.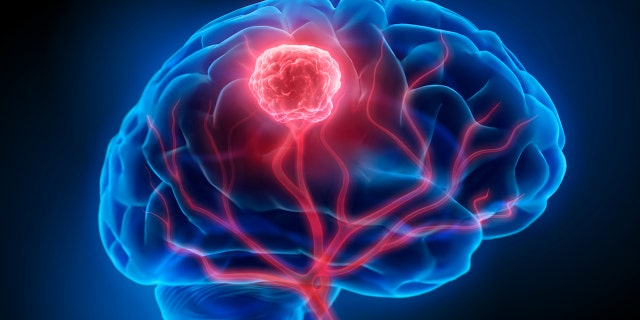 "With the help of AI and other advanced technologies, doctors can analyze large amounts of genomic and other medical data to identify these mutations and select personalized treatment plans," he told Fox News Digital.
"AI can help doctors select personalized treatment plans."
The Food and Drug Administration (FDA) defines "precision medicine" as "an innovative approach to tailoring disease prevention and treatment that takes into account differences in people's genes, environments and lifestyles, with the goal of "target[ing] the right treatments to the right patients at the right time."
CLICK HERE TO SIGN UP FOR OUR HEALTH NEWSLETTER
Additionally, Dr. Trinh said that precision medicine could help reduce the use of ineffective treatments that may have side effects and can be costly.
CLICK HERE TO GET THE FOX NEWS APP
"Patients who receive personalized precision medicine may have more positive experiences with treatment since they feel that their care is tailored to their specific needs," he added.
Source: https://www.foxnews.com/health/ai-testing-brain-tumors-detect-genetic-cancer-markers-90-seconds-study-finds