The Air Force Global Strike Command said Monday that it is taking "immediate measures" to clean up and mitigate polychlorinated biphenyls – probable human carcinogens, also known as PCBs – at two Montana locations following initial results from a recent study. 
The major command said a team of bioenvironmental experts reported sampling results from Malmstrom Air Force Base in the state last Friday – the first from an extensive sampling of active U.S. intercontinental ballistic missile bases to address specific cancer concerns raised by missile community members.
"Based on the initial results from the survey team, which discovered PCB levels above the cleanup threshold designated by law in two of our facilities, I directed Twentieth Air Force to take immediate measures to begin the cleanup process for the affected facilities and mitigate exposure by our Airmen and Guardians to potentially hazardous conditions," Gen. Thomas Bussiere, commander of Air Force Global Strike Command, said in a release. "These measures will stay in place until I am satisfied that we are providing our missile community with a safe and clean work environment."
The U.S. Air Force School of Aerospace Medicine and the Defense Centers for Public Health conducted air and swipe testing for PCBs and other contaminants at Malmstrom AFB from June 22-29. All air samples from the Launch Control Centers and the Launch Control Support Building were non-detectable for PCBs.
AI-POWERED ARTILLERY COULD BRING DOWN COSTS, PRESERVE ENVIRONMENTAL DATA, EXPERT SAYS
In addition, 300 surface swipe samples were taken across all Malmstrom AFB Launch Control Centers, with 279 returning non-detectable results. 
Of the 21 with detectable results, 19 were below the mitigation level established by federal law and regulation.
The results are pending from samples taken a Wyoming's F.E. Warren Air Force Base and North Dakota's Minot Air Force Base, analyzing both air and surface tests. 
Furthermore, results for completed ground and water samplings from all three bases are yet to be finalized. 
Upon completion, the U.S. Air Force School of Aerospace Medicine and the Defense Centers for Public Health will be able to analyze the results to "guide a comprehensive and holistic response," including future recommendations.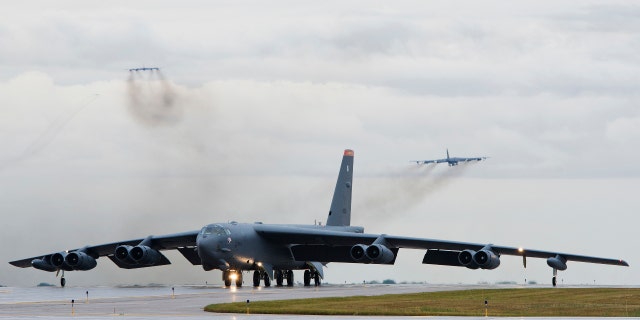 LUNG CANCER: TYPES, SYMPTOMS AND TREATMENT OPTIONS
The release of initial results is part of the Air Force School of Aerospace Medicine's Missile Community Cancer Study.
The Air Force Global Strike Command noted that the intercontinental ballistic missile nuclear alert mission continues throughout the cleanup and mitigation.
"I am committed to remaining transparent during this process, and I pledge to continue an open dialogue with Airmen, Guardians, their families and all other stakeholders as the Missile Community Cancer Study continues," Bussiere said.
PCBs were manufactured in the U.S. from 1929 through 1979, after which they were banned. The oily or waxy substance can persist for long periods in the environment.
The Associated Press reported that several men and women had reported cancer diagnoses at the Montana nuclear missile base, citing a briefing showing that at least nine current or former missileers were diagnosed with non-Hodgkin lymphoma.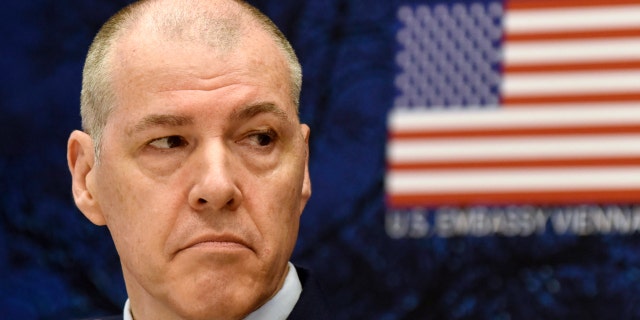 CLICK HERE TO GET THE FOX NEWS APP 
The Air Force School of Aerospace Medicine launched the study to look at cancers among the entire missile community, checking for possible disease clusters.
While the school said it completed a review of Malmstrom cancer concerns in 2001 showing no increased rates of non-Hodgkin lymphoma among missileers, it acknowledged "time has passed," and it has "the responsibility to investigate any potential service-related risks to Airmen, Guardians or their dependents' health."
The news agency said, based on data from a grassroots group of former missile launch officers and family members known as the Torchlight Initiative, that there could be a hundred more cancers of all types.
The Air Force Global Strike Command did not immediately respond to Fox News' request for comment.
The Associated Press contributed to this report.
Source: https://www.foxnews.com/health/air-force-taking-action-clean-montana-nuclear-missile-sites-finding-possible-carcinogens