Experts warn that one of the oldest infectious diseases in history — leprosy, also known as Hansen's disease — now may be endemic in Florida, according to a recent report. 
From 2015 to 2020, 34% of new cases in the U.S. seem to be acquired locally without the traditional risk factor of international travel, where there is widespread disease, the report added.
The report was published in the journal Emerging Infectious Diseases by the Centers for Disease Control and Prevention (CDC).
CASES OF LEPROSY, HISTORICALLY UNCOMMON IN US, SURGE IN CENTRAL FLORIDA, CDC SAYS
New cases have been slowly rising for the last 20 years in the U.S., particularly in the southeastern states in the past decade. 
In 2020, 159 cases were reported in the U.S., with 81% of the new cases reported in central Florida, according to the National Hansen's Disease Program.
"Leprosy is a very misunderstood illness," Dr. Aaron Glatt, chief of infectious diseases at Mount Sinai South Nassau Hospital in Long Island, New York, told Fox News Digital. 
"It is nowhere near as contagious as many people think."
The CDC has not issued any travel advisory due to Hansen's disease in the U.S.
COVID HOSPITALIZATIONS ARE ON THE RISE, COULD SIGNAL 'LATE SUMMER WAVE,' SAYS CDC
"Even with the recent increase in cases in the United States, especially in Florida, leprosy remains very rare in the United States," Glatt added.
"Most patients with leprosy are easily treated and complications are rare," he said.
"Most people are not susceptible to the infection."
"It is critically important, however, to recognize the illness and treat it as soon as possible."
In ancient times the disease was stigmatized as a punishment of sin by God. 
What is Hansen's disease?
Leprosy is a chronic disease primarily of the skin and nerves, Dr. Jessica K. Fairley, director of Emory Hansen's Disease Program in Atlanta, Georgia, told Fox News Digital. 
It is caused by the bacteria Mycobacterium leprae, the only known bacterium to infect our nerves.
"Most people are not susceptible to the infection and in general, it is very hard to get even when exposed to individuals with the infection," Fairley added.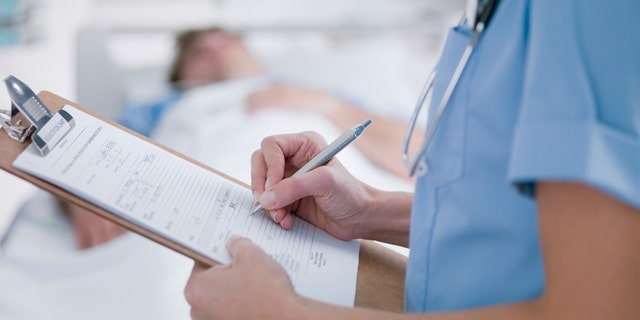 She also said, "We do not even fully understand how it is transmitted."
Leprosy was renamed Hansen's disease after the Norwegian scientist Gerhard Henrik Armauer Hansen, who discovered the bacterium as the cause of the disease in 1873.
ANTIBIOTIC RESISTANCE IS ON THE RISE, DOCTOR WARNS: 'THIS IS AN ENORMOUS PROBLEM' 
It can take up to 20 years after being infected to develop signs of the disease, though the average time from infection to developing symptoms is approximately five years, according to the World Health Organization.
People cannot get leprosy from shaking hands, hugging someone or sitting next to someone for a meal. 
Some 150 to 250 people are reported to have the illness every year in the U.S., with the majority of new cases in 2018 reported from Arkansas, California, Florida, Hawaii, Louisiana, New York and Texas, according to the CDC.
The disease is common globally, with 250,000 people diagnosed annually; people are more at risk if they live in a country where the disease is widespread, such as India, Brazil and Indonesia, the CDC added.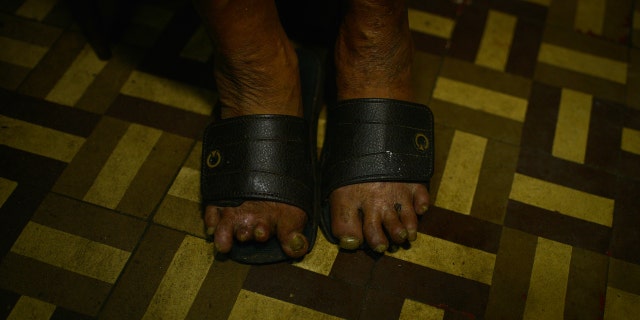 Approximately half of all news cases worldwide are diagnosed in India, which is home to one third of the world's poor — a demographic most affected by the infection.
Leprosy not spread by casual contact
People cannot get leprosy from shaking hands, hugging someone or sitting next to someone for a meal, per the CDC.
DENGUE FEVER CASES COULD REACH NEAR-RECORD HIGHS THIS YEAR: WHAT TO KNOW ABOUT THE TROPICAL INFECTIOUS DISEASE 
"Prolonged close contact with someone with leprosy over many months is usually needed before one becomes infected," Glatt told Fox News Digital.
The disease is transmitted through droplets from the nose and mouth, experts suggest. 
But most people — 95% — are naturally immune to the disease.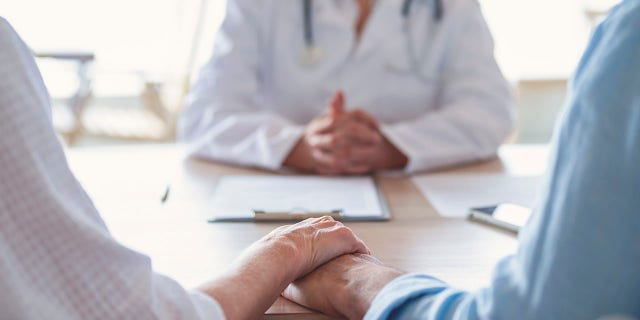 In some parts of the South, experts believe armadillos may spread the disease to people who handle these animals because armadillos are naturally infected with the bacterium that causes the leprosy.
People with leprosy do not need to be isolated from healthy people or live in special places.
NOSE-PICKING FOUND TO SPREAD COVID AMONG HEALTH CARE WORKERS: NEW STUDY 
They can live a normal life and go to work and school as long as they are getting appropriate treatment.
Signs and symptoms of leprosy
"Common symptoms are a rash or skin lesions that develop over time and can vary in how they appear," Fairley told Fox News Digital.  
The skin lesions can appear flat or raised and lighter or darker than normal color.
"People can develop numbness of their extremities later on."
"The hallmark of Hansen's disease, which isn't always present, is a patch of skin that is numb," she added.
CLICK HERE TO SIGN UP FOR OUR HEALTH NEWSLETTER
People can develop numbness of their extremities later on, as the disease progresses.
It is very rare for people to develop deformities of their hands and feet, but timely diagnosis is important to prevent complications.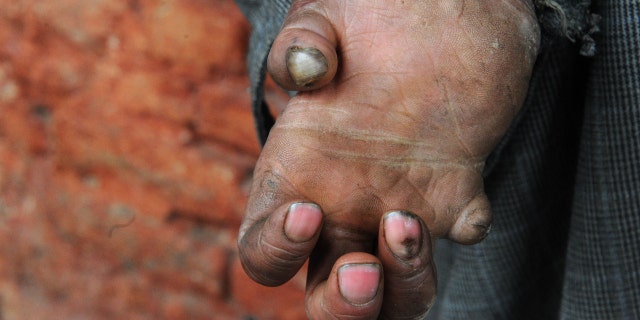 "Hansen's disease is fully curable [and] treatable with antibiotics," Fairley said.
CLICK HERE TO GET THE FOX NEWS APP
"One piece of advice is to stay away from armadillos, especially their bodily secretions," she also said. 
Source: https://www.foxnews.com/health/leprosy-cases-rise-florida-what-must-know-infectious-disease