The CDC signed off on an additional updated COVID-19 vaccine dose for Americans who are older than 65 or have compromised immune systems, while doing away with the original monovalent vaccines. 
About 23 million elderly Americans are now eligible for the second booster of the new bivalent vaccine, though only 42.6% of this age group have gotten the first booster, according to CDC data. 
The CDC approved the updated recommendations on Wednesday after health officials at the FDA signed off on them earlier in the week. 
The original mRNA COVID-19 vaccines are no longer recommended for anyone. Updated boosters produced by Moderna and Pfizer, which protect against the original virus and the omicron variant, were approved last year. 
Vaccines made by Novavax and Johnson & Johnson are now only recommended for people who cannot or will not take an mRNA vaccine. 
WHO RECOMMENDS FIRST MALARIA VACCINE FOR AFRICAN CHILDREN: 'GLIMMER OF HOPE'
As the pandemic has receded, fewer Americans are rushing out to get the new vaccines. The 7-day moving average for updated boosters hit an all-time low of 39,942 on April 5, according to CDC data. 
"Evidence is now available that most of the U.S. population 5 years of age and older has antibodies to SARS-CoV-2, the virus that causes COVID-19, either from vaccination or infection that can serve as a foundation for the protection provided by the bivalent vaccines," Dr. Peter Marks, director of the FDA's Center for Biologics Evaluation and Research, said in a statement this week.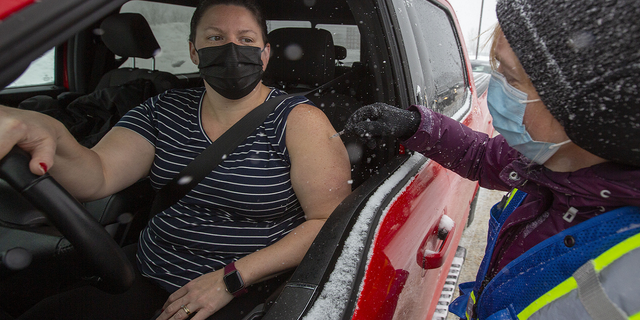 CLICK HERE TO GET THE FOX NEWS APP
The CDC recommends that anyone ages 6 and older should get a single booster dose of the updated vaccine. The World Health Organization, meanwhile, issued updated recommendations last month that categorizes healthy children from 6 months to 17 years old as low risk, meaning they may not need to get a shot. 
Source: https://www.foxnews.com/health/cdc-approves-second-updated-covid-19-booster-some-high-risk-groups