The Food and Drug Administration announced on Tuesday that older individuals and those with weakened immune systems are eligible for another dose of the updated COVID-19 booster.
According to the FDA's announcement, most people who received a single dose of the booster are not eligible for a second dose.
But people over the age of 65, or individuals with weakened immune systems, who received a single dose of the bivalent COVID-19 vaccine, or booster, are eligible.
Those over the age of 65, the FDA said, must wait at least four months from when they received the most recent booster, while those who are immunocompromised only must wait two months.
COVID VACCINE UPDATE: FDA AUTHORIZES PFIZER BOOSTER FOR SOME CHILDREN UNDER AGE FIVE
Immunocompromised individuals can get additional doses at the discretion and interval of their healthcare provider, for the most part.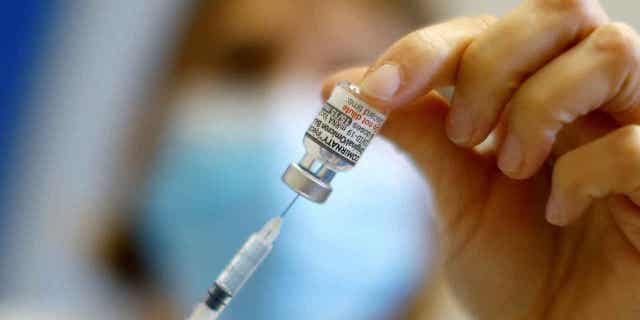 Eligibility of additional doses for children between 6 months and 4 years old with weakened immune systems could vary depending on the vaccine type previously given.
SLEEP DEPRIVATION COULD REDUCE VACCINE ANTIBODIES, NEW STUDY FOUND
The FDA also said individuals who received a single dose of Pfizer-BioNTech's and Moderna's monovalent, or initial vaccine shot with only one strain of the virus, are eligible to get a single booster shot.
Most people who are unvaccinated, the FDA said, can get a single dose of the latest bivalent COVID shot, which contains two strains of the virus, rather than multiple doses of the vaccine as originally administered.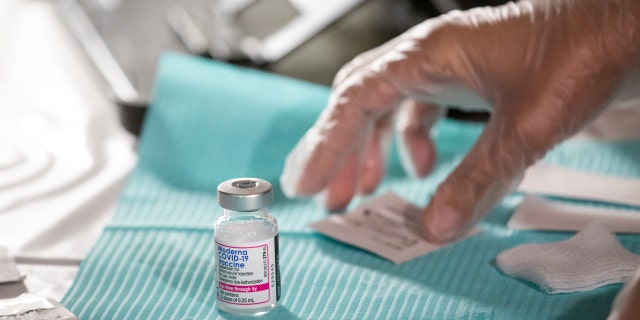 Again, though, with children it is a little different.
COVID-19 SHOCKER: PARENTS LIED ABOUT THEIR KIDS' SICKNESS STATUS AND BROKE QUARANTINE RULES, STUDY FINDS
Children between 6 months and 5 years old who received 1, 2, or 3 COVID-19 shots can get the latest Moderna or Pfizer booster shots, though the dosage will depend on the number of doses received previously and the type.
According to the FDA, the data show that the U.S. population of individuals 5 years old and older now have the coronavirus antibodies in their systems, whether they were obtained through vaccination or infection.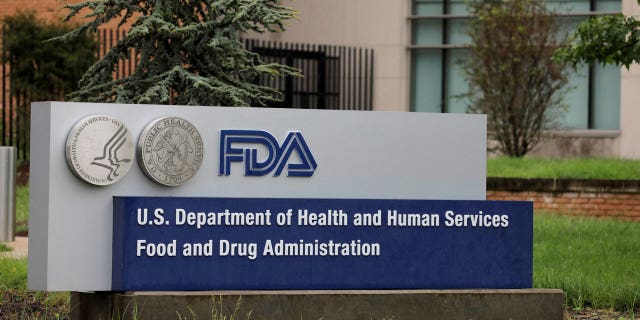 Last month, the FDA authorized a single booster dose of the Pfizer-BioNTech COVID-19 vaccine for children six months old through four years of age, though to get it, they were required to have completed their three-dose primary vaccination series within two months of getting the booster.
CDC ADVISORY GROUP FINDS INSUFFICIENT EVIDENCE TO RECOMMEND MORE THAN ONE COVID-19 BOOSTER A YEAR
Children in that age range who only received the first two doses of Pfizer COVID-19 vaccine were not eligible for the booster.
Tuesday's authorization for the Pfizer-BioNTech COVID-19 vaccine was based on the FDA's previous analyses of trials administered to individuals 6 months of age and older, individuals older than 55, safety data and immune response of individuals 6 months through 4 years of age.
The authorization of the Moderna vaccine bivalent was also based on clinical trials of monovalent Moderna vaccine in individuals 6 months of age and older, and an investigational bivalenlent Moderna vaccine in individuals 18 and up.
The data found that the immune response after one dose of vaccine among participants with evidence of prior infection was comparable to the immune response after two doses among participants without evidence of prior infection, the FDA said.
CLICK HERE TO GET THE FOX NEWS APP
"At this stage of the pandemic, data support simplifying the use of the authorized mRNA bivalent COVID-19 vaccines and the agency believes that this approach will help encourage future vaccination," Peter Marks, M.D., Ph.D., director of the FDA's center for Biologics Evaluation and Research said. "Evidence is now available that most of the U.S. population 5 years of age and older has antibodies to SARS-CoV-2, the virus that causes COVID-19, either from vaccination or infection that can serve as a foundation for the protection provided by the bivalent vaccines."
He went on to say that COVID-19 continues to be a risk for many people, and he encourages individuals to stay current with vaccinations.
Source: https://www.foxnews.com/health/covid-booster-dose-certain-people-approved-fda