A contract worker at the Billerud Paper Mill in Escanaba, Michigan, has died from an ongoing fungal outbreak that may have infected nearly 100 employees with blastomycosis, according to a press release issued from Public Health Delta & Menominee Counties (PHDM) on April 14.
"Everyone at Billerud is deeply saddened by this news," said Brian Peterson, Billerud's operations vice president for the Escanaba mill, in the press release.
"Anyone who works at our facility is part of our team, and we are keeping this individual, their family, coworkers and friends in our thoughts and close to our hearts."
The mill has not released the identity of the worker.
FUNGAL OUTBREAK IN MICHIGAN: NEARLY 100 PAPER MILL EMPLOYEES COULD BE INFECTED
Blastomycosis is an infection caused by a fungus called Blastomyces, per the Centers for Disease Control and Prevention (CDC). 
On Feb. 28, the PHDM was first notified of several pneumonia infections among mill employees. 
On March 3, Billerud learned of the infections from the PHDM.
As of April 14, there were 21 confirmed cases and 76 probable cases among the mill's employees, per the PHDM's most recent update. 
Twelve people from among the 97 cases have been hospitalized.
Mill shuts down temporarily for deep cleaning
The announcement of the outbreak's first casualty came just one day after the mill announced it had halted operations for up to three weeks for deep cleaning.
"Our top priority now and always is protecting the health and safety of our employees and contractors who work at our Escanaba Mill," said Christoph Michalski, Billerud president and CEO, in a company press release. 
MICHIGAN PAPER MILL CLOSES AFTER 21 WORKERS CONTRACT FUNGAL INFECTION
"We care deeply about their well-being and are doing everything we can to protect them and identify and address the root cause of the blastomycosis fungal infections."
"Everyone at Billerud is deeply saddened by this news."
"As a precautionary measure, we will temporarily idle the Escanaba Mill for up to three weeks to facilitate additional proper cleaning based on recommendations from NIOSH [the National Institute for Occupational Safety and Health] and other organizations," he added, "which requires larger portions of the mill to be vacant while this work is performed."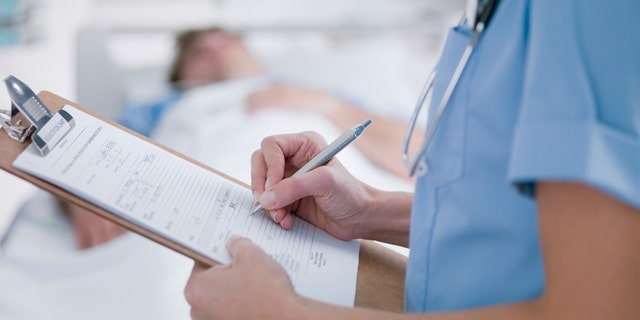 Peterson confirmed to Fox News Digital that Billerud — in addition to conducting a deep cleaning — has provided its employees with N95 masks, hired an "industrial hygienist" for guidance, inspected ventilation systems and replaced filters.
Local and national health agencies investigating the outbreak include PHDM, the CDC, NIOSH, and the Michigan Department of Health and Human Services.
The Billerud Paper Mill, which has been operating since 1911, employs approximately 885 people. The mill produces paper for magazines, catalogs, books and other products. Billerud is headquartered in Sweden.
What to know about the fungus
The Blastomyces fungus is found in the midwestern, south-central and southeastern U.S., predominantly in the Ohio and Mississippi River valleys, the Saint Lawrence River and the Great Lakes, per the CDC.
It originates primarily in moist soil and decomposing wood and leaves.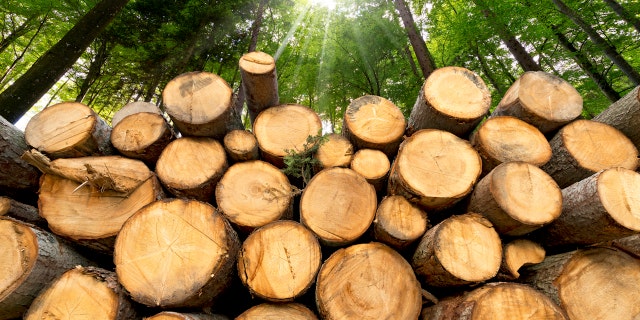 Blastomycosis can be acquired by inhaling "microscopic fungal spores," the CDC stated on its website. 
It does not pass from person to person or between people and animals through the air. 
In extremely rare cases, blastomycosis has been spread between infected people or animals through needlestick injuries, bites or sexual contact, according to the CDC.
CLICK HERE TO SIGN UP FOR OUR HEALTH NEWSLETTER
The fungus generally does not cause sickness in people. 
However, some may experience symptoms like fever, coughing, night sweats, chest pain, exhaustion, joint pain, muscular aches or weight loss.
CLICK HERE TO GET THE FOX NEWS APP
Those with weakened immune systems are more susceptible to the illness spreading to their skin, bones, joints and central nervous system.
While blastomycosis is treatable with antifungal medicines, it is important to get diagnosed early, the CDC says. 
Source: https://www.foxnews.com/health/michigan-mill-worker-dies-fungal-outbreak-blastomycosis-saddened