For a small percentage of cancer patients, doctors are unable to determine where in the body the disease originated.
To help pinpoint the origin of the cancers of unknown primary (CUP), researchers at the Massachusetts Institute of Technology (MIT) have created an artificial intelligence model that analyzes the patient's genetic information — and predicts where the tumor first appeared.
When using the new AI model for 900 patients with cancers of unknown origin, researchers found that they could accurately classify at least 40% of tumors, according to a study published in Nature Medicine.
WHAT IS ARTIFICIAL INTELLIGENCE (AI)? 
This information could help doctors recommend the best targeted treatments for these cancer patients, researchers say.
"Our study showed that OncoNPC, the AI model that we developed, can leverage routinely collected genomic data to assist in clinical decision-making for patients with cancer of unknown primary (CUP) tumors, which are conventionally difficult to diagnose and have limited treatment options," Intae Moon, an MIT graduate student in electrical engineering and computer science who is lead author of the study, told Fox News Digital. 
"We demonstrated that CUP tumors share genetic and prognostic characteristics with their predicted cancer types and may benefit from currently existing treatments guided by OnoNPC predictions."
AI TECHNOLOGY CATCHES CANCER BEFORE SYMPTOMS WITH EZRA, A FULL-BODY MRI SCANNER
The researchers also found that 15% of the patients could have received targeted treatments if the origin of their cancer had been detected.
Study had limitations, researchers say
Although the researchers used data from multiple centers to train its AI model, Moon pointed out that the clinical data used for their detailed analysis came from just one institution.
This could limit how well the findings apply to other settings.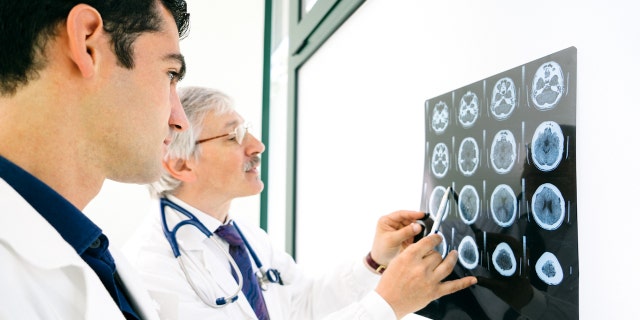 "Another limitation is that a large portion (83.2%) of the patients in the training data were White, which could mean the tool may be more accurate for White patients," Moon said. 
"Though it still performed reasonably well for other ethnicities, a more thorough investigation is required to ensure that the model is benefiting a diverse patient population."
AI TECH AIMS TO DETECT BREAST CANCER BY MIMICKING RADIOLOGISTS' EYE MOVEMENTS: 'A CRITICAL FRIEND'
Additionally, only 22 of the most common cancer types were considered for classifying tumors — which means if a tumor belongs to an unlisted type, predictions could be less certain. 
"A more thorough investigation is required to ensure that the model is benefiting a diverse patient population."
"We hope to gradually resolve this as we gather and collect more comprehensive data," Moon said. 
AI SHOWN TO PREDICT RISK OF PANCREATIC CANCER WELL BEFORE SYMPTOMS APPEAR
"Finally, though our findings show that patients with CUPs classified by our algorithm have a better clinical response to the 'matching' treatments, this is ultimately still a retrospective analysis," he added. 
"A prospective randomized study would be needed to confirm that the relationship is causal."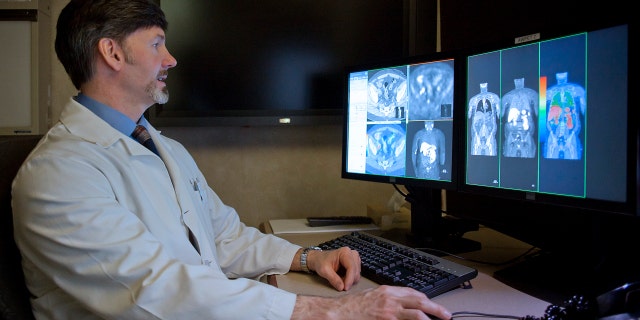 Moon noted that the researchers see OncoNPC as an algorithm to be used in conjunction with conventional cancer treatments — not as a replacement. 
"It's important to validate our study results across different institutions, which we see as crucial next steps," he said. 
"Over the longer term, we hope that this motivates more study of the heterogeneity within CUPs and leads to even more treatment options."
AI APP HELPS AGING ADULTS MANAGE THEIR PRESCRIPTIONS WITH ONE PHOTO: 'YOUR PERSONAL HEALTH ASSISTANT'
Looking ahead, the researchers hope to integrate unstructured data like pathology images and clinical notes, enabling the AI to achieve a more holistic understanding of tumors. 
"The findings are encouraging, and they provide important insight into how we might approach such complex cases."
"This could potentially improve its ability across various tasks, including directly predicting survival and optimal treatments," Moon said.
'An important step'
Dr. Tinglong Dai, professor of operations management and business analytics at the Johns Hopkins Carey Business School in Baltimore, Maryland, was not part of the MIT research. But he said he sees this study as an "important step toward identifying optimal treatment plans for patients with cancer of unknown origin."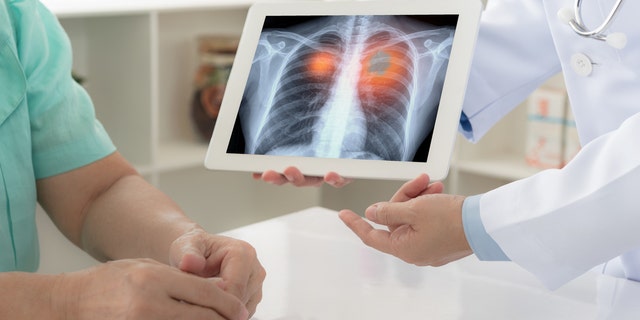 "The findings are encouraging, and they provide important insight into how we might approach such complex cases," he told Fox News Digital. 
"However, it should be noted that the study's retrospective nature means it needs further validation through field studies to assess its real-world performance."
CLICK HERE TO SIGN UP FOR OUR HEALTH NEWSLETTER
When it comes to using this approach in the real world, Dai said that how physicians integrate and use such models in their daily practice is a critical factor. 
"Their acceptance and effective incorporation of the model will be crucial in translating evidence into actionable strategies," he said.
CLICK HERE TO GET THE FOX NEWS APP
Dai reiterated that incorporating unstructured data, such as pathology images, could add more layers of information and improve predictive accuracy. 
He added, "The integration of multiple data sources will almost certainly result in a more robust approach."
Source: https://www.foxnews.com/health/new-ai-tech-aims-detect-origin-cancers-optimal-treatments-important-step