As if you needed another reason to avoid picking your nose, the unsanitary habit could increase the risk of contracting COVID, according to a new study from Amsterdam University Medical Centers.
A total of 219 health care workers in the Netherlands completed a survey on their habits and physical features, then were later tested for COVID antibodies between March and October 2020.
A total of 185 respondents (85%) admitted to "habitual" nose-picking on a monthly, weekly or daily basis. These health care workers were found to have a higher incidence of COVID infections compared to those who refrained from the habit, according to a discussion of the findings in the journal PLOS ONE.
NOSE PICKING WAS ALWAYS GROSS — NOW A STUDY SAYS IT MAY LEAD TO LATE-ONSET ALZHEIMER'S
Younger respondents were more likely to pick their noses — and more males than females did so.
Among the types of workers, doctors were the most likely to be nose-pickers, followed by medical residents, specialists, support staff and nurses. 
There was no association found between COVID and other behavioral or lifestyle features, such as nail-biting, wearing glasses or having a beard, per the study findings.
The researchers determined that the nasal cavity is a "main transit port" for SARS-CoV-2, the coronavirus that causes COVID-19.
COVID HOSPITALIZATIONS ARE ON THE RISE, COULD SIGNAL 'LATE SUMMER WAVE,' SAYS THE CDC
"Nose-picking may facilitate viral entry by directly introducing virus particles present on the hands to the nose, thus facilitating infection," they wrote. 
"The viral load in the nasal mucosa is high in the days after contracting a SARS-CoV-2 infection, even before the onset of symptoms and in patients who remain asymptomatic."
Health care workers who have COVID and who pick their noses could "contaminate the work environment" — and cause further spread of the virus, the journal entry stated.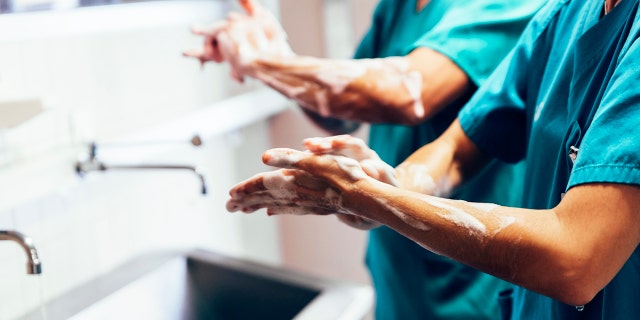 "SARS-CoV-2 transmission (among health care workers) is an important problem in hospitals; perhaps the role of nose-picking is underestimated in this regard," the researchers wrote.
Dr. Joseph P. Iser, recently retired chief health officer for the Southern Nevada Health District (SNHD) and a member of the ACPM Board of Regents, was not involved in the study but said the findings did not surprise him.
MOST US ADULTS ARE DECLINING COVID BOOSTERS AS CDC WARNS OF HEALTH RISKS: 'RELATIVELY LITTLE PROTECTION'
"When someone picks his or her nose, they do often scratch the mucosa with their nail," he told Fox News Digital. 
"Even washing hands may not completely prevent environmental contamination."
"They can also pull out nose hair, and they likely spread mucous around their nose. Some people actually do ingest their dried (or even wet) mucous."
He added, "We already have known for years that people, especially health care workers, can spread other facial or nasal bacteria, such as Staphylococcus, to others nearby."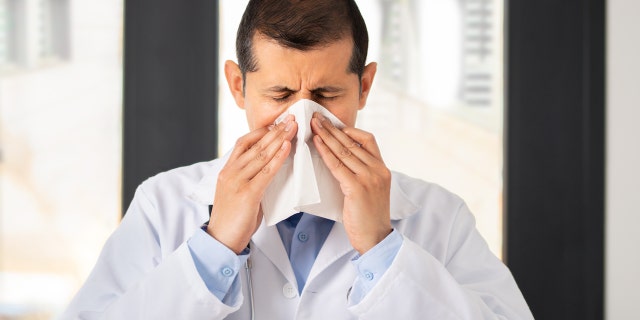 Nose-picking in general should be avoided, Iser said.
"Even washing hands may not completely prevent environmental contamination," he said. "Scratching the mucosa or pulling out embedded hairs can cause significant infections. This could be true, especially in people with some range of immune deficiency, including those with diabetes and people who use steroids or are taking immunosuppressive medications."
CLICK HERE TO SIGN UP FOR OUR HEALTH NEWSLETTER
COVID-19, influenza and RSV are the three main respiratory viruses causing most illnesses, Iser noted.
"There are now vaccines for all three, with RSV being the most recently approved vaccine," he said. "I'd strongly recommend that people get all three. Talk to your doctor about any risks and benefits."
CLICK HERE TO GET THE FOX NEWS APP
Given the increased risk of COVID spread posed by nose-picking, the study investigators recommend that health care facilities create more awareness through educational sessions and guidelines that recommend against the behavior.
Source: https://www.foxnews.com/health/nose-picking-found-spread-covid-health-care-workers-new-study