Ozempic and Wegovy share the common side effects of nausea and appetite loss, but there is one lesser-known risk factor that isn't mentioned nearly as often.
The two semaglutide-containing medications — Ozempic for type 2 diabetes control and Wegovy for weight loss — could also pose a serious risk to unborn babies.
Animal studies have shown that when pregnant rabbits, rats and monkeys were given semaglutide, they experienced higher rates of miscarriage, birth defects and small fetal size — information that's included in the drug labels for both medications, which are made by Novo Nordisk in New Jersey.
WEIGHT LOSS MEDICATIONS OZEMPIC AND WEGOVY: WHAT TO KNOW BEFORE YOU STOP TAKING THEM
Ozempic is still wildly popular, with more than four million active prescriptions, per the manufacturer's website. While it's marketed as a diabetes-controlling medication, it's also well-known for its frequent off-label use as a weight loss aid.
There has also been increasing demand for its weight loss counterpart, Wegovy — so much that Novo Nordisk announced earlier this month it will be limiting the availability of some starter doses.
Semaglutides are in a group of medications called ​​glucagon-like peptide-1 receptor agonists (GLP-1 RAs). 
They work by imitating the behavior of the GLP-1 hormone, which is released in the gut after eating and triggers the body to produce insulin.
Doctors issue caution during pregnancy
Dr. Rekha Kumar, chief medical officer at the medically supported weight care program Found and a practicing endocrinologist in New York City, advises her patients to stop taking semaglutide-containing medications in the months leading up to pregnancy.
"Given the fact that these medicines have not been studied in pregnancy, I would recommend stopping the long-acting ones like Ozempic and Wegovy two to three months before," she told Fox News Digital in an interview.
OZEMPIC, WEGOVY AND ALL THOSE CRAZY, VIVID DREAMS: IS THERE A CONNECTION?
Whenever she prescribes FDA-approved medicine for weight loss, Kumar said she always has a conversation with patients about whether they're trying to get pregnant or if they're on contraception.
"And if we're prescribing any medicine that could be contraindicated, we let them know," she said.
In cases where diabetes or weight management is critical to the health of patients, Kumar sometimes switches them to a shorter-acting daily medication, such as phentermine for weight loss or metformin for diabetes, which can be taken up until a month before pregnancy.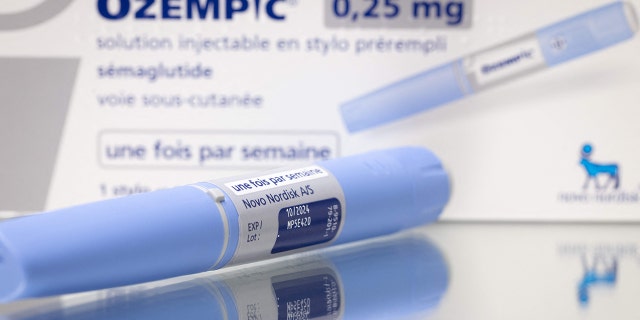 There's a marked difference between patients who are using Ozempic for diabetes versus those using Wegovy for weight loss, the doctor pointed out.
That's because weight loss is not advised while someone is pregnant.
"If you look at the American College of Obstetrics and Gynecology's weight gain guidelines, nobody is recommended to lose weight during pregnancy," Kumar told Fox News Digital. "The amount of weight you're recommended to gain is based on your pre-pregnancy BMI."
MATERNAL DEATH RATE IS ON THE RISE IN THE US, THE CDC REPORTS
Even for women who are overweight or have obesity, the most strict recommendation would be to not gain any weight, the doctor said.
It's a different story for patients who have diabetes.
"The assumption is that they're on a medicine that's critical for managing a disease," Kumar explained. "In that case, I'll switch them to insulin during pregnancy."
"Nobody is recommended to lose weight during pregnancy."
Dr. Sue Decotiis, a weight loss physician in New York City who specializes in Ozempic, Mounjaro and other weight loss medications, also said she recommends that her patients stop taking these drugs if they become pregnant.
"We really don't know what the risks are because they haven't done any real studies, and I don't believe that we're going to see hideous long-term side effects — but then again, who wants to take the chance?" she said in a conversation with Fox News Digital.
In another twist, semaglutide medications can actually help women get to a point where they are able to conceive when they originally didn't think they'd be able to, said Decotiis.
"We know that insulin resistance is a leading cause of infertility," she said.
"A lot of people have reported that they were insulin-resistant and overweight, and that their periods were very irregular."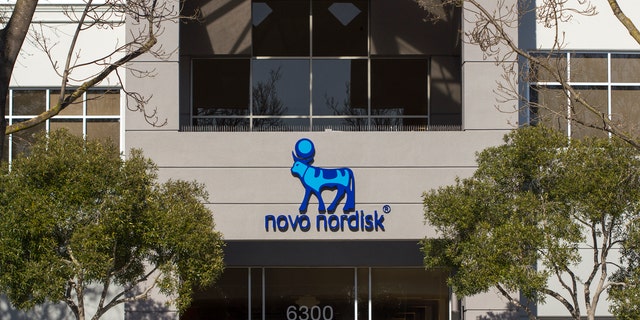 "Thus, when we correct the insulin resistance with these medications, people start getting regular periods and start getting pregnant," she went on. "So that's one added benefit of the drug."
Many of Kumar's patients have a long-term plan to take the medicine, lose a desired amount of weight and then try to get pregnant.
GETTING PREGNANT SOON AFTER ABORTION OR MISCARRIAGE MIGHT HAVE LOWER RISKS THAN PREVIOUSLY SUSPECTED: STUDY
If a woman on a semaglutide medication finds out she's pregnant, Kumar said she can stop taking it right away — but in a best-case scenario, she recommends tapering off.
"This would allow the woman to monitor the compensatory hunger that comes back after stopping and implement other interventions and lifestyle changes, such as increasing dietary protein," she said.
FDA calls for investigation
Based on reports from women who have experienced miscarriage or other pregnancy issues while taking these medications, the FDA is now requiring Novo Nordisk to conduct an investigation. 
The company will have to keep a registry of any reported issues after exposure during pregnancy, including "major and minor congenital malformations, spontaneous abortions, stillbirths, elective terminations, small for gestational age, preterm birth and any other adverse pregnancy outcomes," according to the FDA's letter.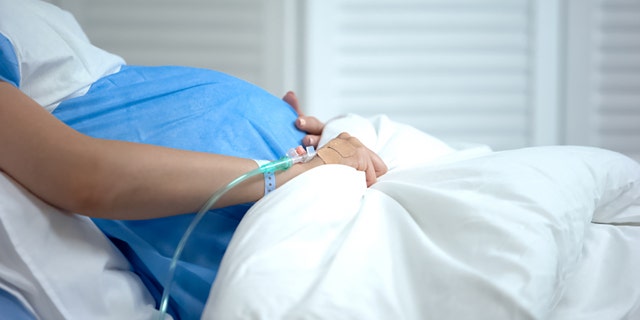 On Reddit, one user shared that about 10 months ago she became pregnant while on Ozempic.
"This was quite a shock to me because we tried for three years to conceive naturally and had to go the gauntlet of IVF to have a baby," she wrote. 
"I delivered my son last September, quit breastfeeding in December and started Ozempic, conceived on March 22 (without knowing) and miscarried on April 26. What a shock this was to my entire family."
RSV VACCINE FOR PREGNANT WOMEN INCHES CLOSER TO APPROVAL WITH FDA COMMITTEE RECOMMENDATION
Five months ago, another user shared that she got pregnant while taking the medication. The baby stopped growing at 5 weeks — the woman miscarried at 8 weeks.
Not all experiences ended badly, however. 
Other women shared that they experienced healthy pregnancies even after being on a semaglutide medication before finding out they had conceived.
Drugmaker echoes warning
When conducting its trials of semaglutide medications, Novo Nordisk excluded women who were pregnant or intended to become pregnant, the company said in a statement to Fox News Digital.
"There are therefore limited clinical trial data with semaglutide use in pregnant women," the statement continued. 
"However, information related to pregnancy appears in Section 8.1 and 8.3 of the prescribing information for both Ozempic and Wegovy."
"I don't believe that we're going to see hideous long-term side effects — but who wants to take the chance?"
That information includes the following warning: "Based on animal reproduction studies, there may be potential risks to the fetus from exposure to semaglutide during pregnancy, [Ozempic and Wegovy] should be used during pregnancy only if the potential benefit justifies the potential risk to the fetus."
Said the company, "Pregnant women exposed to [Ozempic and Wegovy] and health care providers are encouraged to contact Novo Nordisk at 1-800-727-6500."
Novo Nordisk also pointed out that while Wegovy and Ozempic both contain semaglutide, they are different products with different indications, dosages, prescribing information, titration schedules and delivery devices.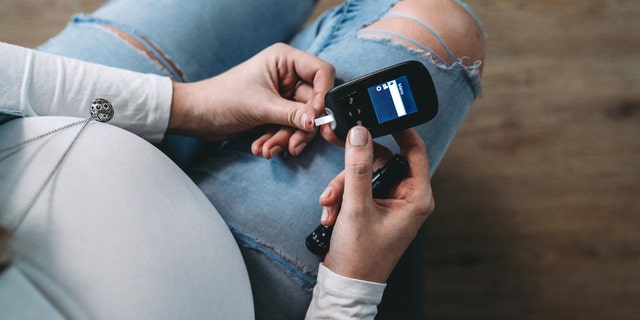 "The products are not interchangeable and should not be used outside of their approved indications," the statement said.
Ozempic is FDA-approved for the treatment of type 2 diabetes, to improve blood sugar, along with diet and exercise, and reduce the risk of major cardiovascular events such as heart attack, stroke or death in adults with type 2 diabetes and known heart disease, according to the company.
'PREGNANCY NOSE' HAS EXPECTANT MOMS GOING VIRAL ON TIKTOK AS MEDICAL EXPERTS EXPLAIN THE BAFFLING CONDITION
Wegovy is FDA-approved for chronic weight management in adults with obesity (BMI > 30) or overweight (BMI > 27) who also have weight-related medical problems, used with a reduced-calorie meal plan and increased physical activity, Novo Nordisk said.
End goal: A healthier pregnancy
While semaglutides carry potential risks during pregnancy, Kumar emphasized that when prescribed properly to a woman who is struggling with her metabolic health, these medications could help enable a healthier pregnancy. 
CLICK HERE TO SIGN UP FOR OUR HEALTH NEWSLETTER
"If somebody is using contraception and they're under the care of an OB-GYN and an endocrinologist and they're at risk of gestational diabetes, taking this medicine for a period of time might actually allow them to get pregnant more easily and lower their risk of gestational diabetes," she explained. 
CLICK HERE TO GET THE FOX NEWS APP
"So when used appropriately in women that desire fertility, there is an appropriate way to do it."
Source: https://www.foxnews.com/health/ozempic-wegovy-pregnancy-risk-what-you-need-know