A single hospital in Fort Worth, Texas, reported that it has seen 30 infant deaths due to unsafe sleeping conditions since January 2022, according to a press release issued last week from Cook Children's Medical Center.
The hospital is sharing the statistics in an effort to raise awareness of the dangers to babies posed by co-sleeping, as well as the dangers posed by blankets, pillows and other fabrics.
The babies were not born at Cook Children's — but were transported there after the incidents or deaths. 
OHIO WOMAN'S SECOND BABY KILLED 'AS A RESULT OF CO-SLEEPING': WHAT IS CO-SLEEPING?
The majority of the reported infant deaths occurred when a parent or caregiver slept in the same bed with the baby. 
Other causes included "infants asleep on a pillow with a bottle, in the crib with a blanket or pillow, in a recliner or couch next to a sleeping adult or wearing a loose-fitting T-shirt that covered her face," the press release stated.
The age group that experienced the highest number of deaths from unsafe sleeping conditions was 2 to 6 months old.
Sharon Evans, the traumatic injury prevention coordinator at Cook Children's, said the 30 infant deaths over the past 15 months is the highest number she has seen since she joined the staff 15 years ago.
Hospital staff calls for prevention
"We don't have to wait for it to happen in our home to be aware of the danger. We want them to understand that this is a very preventable situation," said Candle Johnson, a registered pediatric nurse at Cook Children's Renaissance Neighborhood Clinic in South Fort Worth, in the hospital's press release. 
"Let's be proactive today so we don't have to be reactive tomorrow. If a fatality occurs, how do we move forward when we could have prevented it in the first place?"
"Let's be proactive today so we don't have to be reactive tomorrow."
Johnson has made it her mission to educate families on the dangers of co-sleeping — which is when the baby shares a bed with a parent or caregiver — and the importance of having the baby sleep alone in a crib, bassinet or other flat, contained surface.
PEDIATRIC EXPERTS GIVE NEW RECOMMENDATIONS TO KEEP SLEEPING BABIES SAFE
She said many women succumb to the temptation to have the baby sleep next to them or with them while breastfeeding.
"I advise against this practice because, although it may be easier, it is not safe," Johnson said in the press release.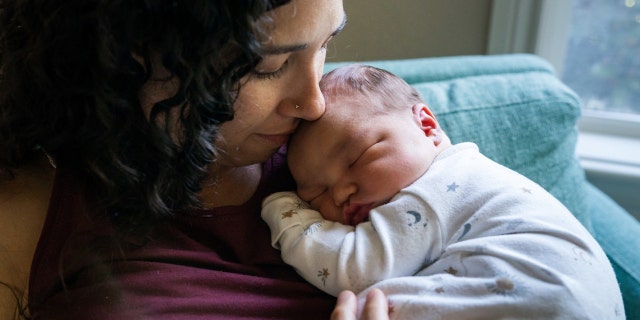 "No one can control your bodily functions when you are sleeping. When you are in a deep sleep and your baby is next to you, you cannot say, 'I am not going to roll over on him.'"
Other potential dangers include the baby suffocating under covers or pillows or getting trapped under the adult's body or between the headboard and mattress, Johnson said in the release. 
Fox News Digital reached out to Cook Children's Medical Center for additional comment.
Approximately 3,400 babies every year die from unsafe sleeping conditions in the U.S., according to data from the Centers for Disease Control and Prevention (CDC).
Some parents may face challenges that could put their babies at a higher risk of death from unsafe sleeping conditions, Johnson shared.
Those include lack of knowledge about optimal sleeping environments, financial hardship that makes it difficult to purchase a crib or bassinet, or a mistrust of medical advice, the press release stated.
MOTHERS PASSED COVID TO BABIES THROUGH PLACENTA, POSSIBLY CAUSING BRAIN DAMAGE, DEATH
Evans pointed out that in many cases, parents unknowingly may put their babies in danger.
"Parents want to do their best, but are often exhausted from feeding their babies at night and from other aspects of caring for a baby," she said in the Cook Children's press release.
"Nobody does it intentionally. I don't think any of the parents who sleep with the baby think there could be any danger."
Doctor recalls 'heartbreaking' cases
Cook Children's is just one of many hospitals that have seen the tragic loss of infant life due to unsafe sleeping arrangements.
Dr. Jenelle Ferry, a neonatologist and director of feeding, nutrition and infant development at Pediatrix Medical Group in Fort Lauderdale, Florida, has experienced many cases of babies dying from unsafe sleeping situations, such as co-sleeping with a caregiver and being put to sleep with soft blankets — leading to suffocation.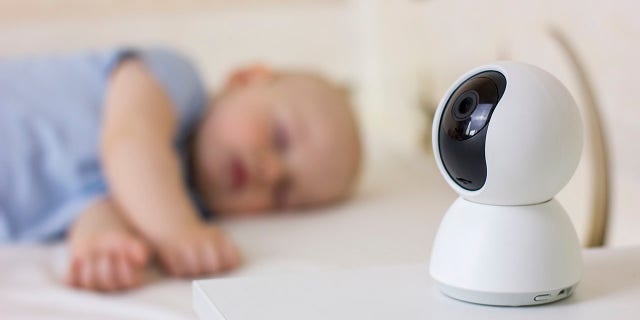 "Sometimes a baby is able to be revived, but then suffers permanent severe brain injury from lack of oxygen, which may take away" the baby's ability "to ever learn to walk or talk," she told Fox News Digital.
Ferry said she's also experienced a case of co-sleeping in the hospital after a baby was born, which resulted in the infant falling out of the bed — and suffering a fractured skull and bleeding in the brain. 
"These cases are heartbreaking because they can be prevented."
"These cases are devastating because they involve babies so full of life and potential, but also because they involve loving and well-meaning parents who are usually exhausted and may not fully comprehend how something so seemingly simple could have such life-altering consequences," she said.
"These cases are heartbreaking because they can be prevented," Ferry continued.
Tips to ensure safe sleeping
Caregiver education is a critical part of preventing accidental infant death, said Ferry. This applies not just to parents, but also to babysitters and any other family members who will be caring for the infant.
"The hospitals I've worked in all have some degree of education on safe sleep," she told Fox News Digital. "This should also be part of regular pediatrician visits."
Ferry said parents should be educated about the importance of placing babies on their backs to sleep, keeping them in their own crib or bassinet on a firm, flat surface, and removing blankets and pillows from the sleep environment.
RECORD-BREAKING TWINS BORN FOUR MONTHS EARLY DEFY ODDS: 'GOD WAS IN CONTROL'
Any other sleeping surfaces, such as portable cribs or other devices, should meet the safety standards of the Consumer Product Safety Commission (CPSC).
In 1994, the National Institute of Child Health and Infant Development and the American Academy of Pediatrics (AAP) launched the "Back to Sleep" campaign to spread awareness and prevention measures for sudden infant death. 
It was later renamed "Safe to Sleep" to include a wider range of recommendations for reducing infant suffocation and promoting safe sleep.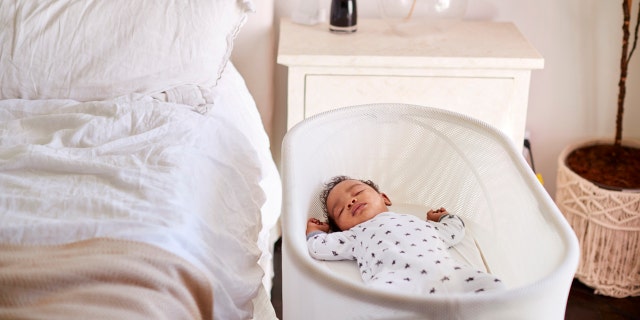 Cook Children's has launched its own Safe Sleep for Babies Council, which provides portable cribs and sleeping bags to families that need them.
Many parents make the mistake of thinking about an infant's comfort in the same way they do their own, Ferry pointed out.
"While I may sleep more comfortably with a soft mattress topper and lots of blankets, I also have good head and neck control, can roll over and can remove a blanket from my face if it starts to interfere with my breathing," she explained.
With a baby, a similar environment will increase the risk of suffocation because he or she hasn't yet developed. Only a tightly fitted sheet should be placed in a baby's crib.
Instead of co-sleeping, the AAP recommends room sharing, which is when the baby's crib or bassinet is kept in the room with the parent or caregiver. 
Ferry said there are some safe tools available to help encourage good infant sleep, like swaddling blankets and sound machines that produce white noise to simulate the comforting sound of the womb.
MICHIGAN COUPLE WELCOMES 1ST BABY GIRL BORN INTO THE FAMILY AFTER 138 YEARS OF BOYS: 'UTTER SHOCK'
"A pacifier can be part of a safe sleep environment and has been shown to potentially reduce the risk of sudden infant death," she said.
The same safety precautions should apply outside the crib, too — when infants sleep with someone on a couch, cushion or soft chair, the risk of sleep-related death is up to 67 times higher, according to the AAP.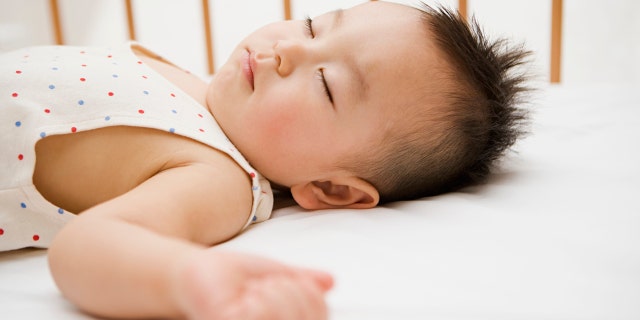 "Don't leave infants sleeping on soft surfaces like couches or pillows unless they are directly supervised," Ferry said.
Instead of co-sleeping, the AAP recommends room sharing, which is when the baby's crib, bassinet or play yard is kept in the room with the parent or caregiver. 
This will make it easier to monitor, comfort and care for the baby while decreasing the risk of SIDS (sudden infant death syndrome) by up to 50%. 
Highest risk between 2-6 months of age
The "Safe to Sleep" campaign focuses on the first year of life, as the highest risk for infant sleep-related deaths is in the first two to six months. 
CLICK HERE TO SIGN UP FOR OUR HEALTH NEWSLETTER
"As infants learn to roll over on their own, their risk of suffocation starts to decrease," Ferry told Fox News Digital. 
"They should still be placed to sleep on their back — not their stomach and not their side — until one year of age, but if a baby rolls over on their own, the parents don't need to worry about rolling him back over."
CLICK HERE TO GET THE FOX NEWS APP
Babies can start to sleep with a thin blanket after one year of age, she added.
When in doubt, Ferry encourages parents to remember the ABCs of safe sleep: Alone, on their Back, in a Crib.
Source: https://www.foxnews.com/health/texas-hospital-sees-30-infant-deaths-15-month-period-warns-parents-co-sleeping-dangers