Potentially "practice-changing" results from two new cancer drug studies were introduced at the American Society of Clinical Oncology (ASCO)'s annual meeting this week in Chicago, Illinois.
For lung cancer patients, a drug called osimertinib — taken by pill once daily — was shown to reduce the risk of deaths by more than 50% in a long-running international study.
And for breast cancer patients, a new drug called ribociclib significantly increased survival rates and prevented recurring disease in a separate study.
"Targeted therapies have been a major advance in treating deadly cancers," Dr. Marc Siegel, professor of medicine at NYU Langone Medical Center, told Fox News Digital.
AI TECHNOLOGY CATCHES CANCER BEFORE SYMPTOMS WITH EZRA, A FULL-BODY MRI SCANNER
"Osimertinib targets an abnormal protein on the surface of some cancers (in this case lung) and targets it for destruction," he explained. "Ribociclib targets abnormal growth hormones in breast cancer, and is being used earlier in the treatment process to boost survival."
Using these targeted therapies in advance of recurrences translates directly into improved survival, Siegel added.
New drug cuts lung cancer deaths in half, study finds
Lung cancer is responsible for a majority of cancer deaths in the U.S. for both men and women, with 238,340 new cases expected in 2023, per the American Cancer Society.
To help reduce those numbers, Dr. Roy Herbst, the deputy director of the Yale Cancer Center in New Haven, Connecticut, led a trial that explored the effectiveness of a drug called osimertinib, which is also known as Tagrisso and is made by AstraZeneca.
The study, published in the New England Journal of Medicine on June 4, looked at patients who had been diagnosed with non-small cell lung cancer (NSCLC). 
"Targeted therapies have been a major advance in treating deadly cancers."
When diagnosed in later stages, this very common type of lung cancer is prone to recurrence, according to a press release published on the Yale School of Medicine's website.
"ADAURA (the name of the trial) used osimertinib in the setting of lung cancer where patients already had surgery, and the results are impressive," said Herbst in the release. "We're moving this effective drug therapy into the earliest stages of disease."
NEW AI 'CANCER CHATBOT' PROVIDES PATIENTS AND FAMILIES WITH 24/7 SUPPORT: 'EMPATHETIC APPROACH'
The researchers analyzed patients who had already had surgery to remove cancer. The results showed "prolonged disease-free survival" and reduced spread of tumors compared to a placebo group.
Of a total of 682 patients, 88% of those who took osimertinib after having surgery survived for the next five years, compared to 78% from the placebo group, the press release noted.
Overall, the mortality rate was 51% lower for those who took the drug.
The higher survival rates were seen regardless of whether patients had received chemotherapy.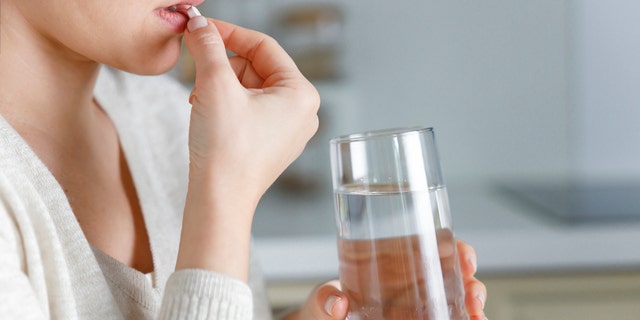 "When we treat the cancer early, we prevent it from spreading to the brain, to the liver, to the bones," said Herbst. "In this trial, we took advantage of the efficacy of osimertinib and used it earlier, and it resulted in a really phenomenal impact on survival."
He added, "That's practice-changing, and it helps people live longer with lung cancer."
Dr. Suresh Nair, a physician in chief at the Lehigh Valley Topper Cancer Institute in Allentown, Pennsylvania, reviewed the study and called it a "landmark accomplishment using targeted genomic therapy."
NEW BREAST CANCER SCREENING GUIDELINES CALL FOR WOMEN TO START MAMMOGRAMS AT AGE 40
"This pill turns off the key growth factor seen in 10-15% of resected non-small cell lung cancers that harbor the EGFR (epidermal growth factor receptor) mutation in the U.S.," he told Fox News Digital. 
"This has led to an unprecedented – and honestly amazing – 88% five-year survival in these lung cancer patients, a considerable improvement from the 78% seen in the placebo," Nair also said.
"It's undeniable that this drug had a strong effect in protecting against spread to the brain and other sites."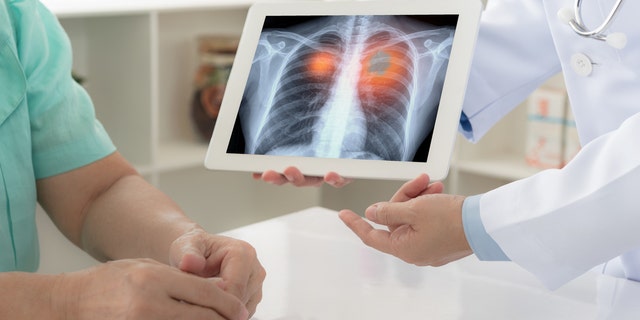 The findings of this decades-long study are of particular importance to several categories of patients who are more likely to have this type of mutation in their lung cancer, including women, young adults, those with Asian ethnicity and non-smokers, said Nair. 
"Interestingly, two-thirds of the patients in the clinical trial were women and non-smokers, both unusual in large phase III lung cancer studies," he noted. 
Osimertinib has been FDA-approved since December 2020 for this purpose in the U.S., following previous trials that showed promising results, Nair said.
"Now oncologists can prescribe the medicine for three years and have even more confidence that survival can be increased to a high level," he added.
Breast cancer drug shown to slash recurrence by a quarter
Breast cancer represents about 30% of all new female cancers each year. 
It is expected that in 2023, about 297,790 women will be diagnosed and 43,700 will die from the disease, according to the American Cancer Society.
"It's undeniable that this drug had a strong effect in protecting against spread."
Researchers from the UCLA Jonsson Comprehensive Cancer Center in Los Angeles, California, believe a new targeted therapy drug called ribociclib — also known as Kisqali — has the potential to extend survival and slash the chances of recurrence in women with HR-positive, HER2-negative early-stage breast cancer.
This type of cancer recurs in about a third of stage II patients following standard-of-care treatment and in more than half of people with stage III disease, the study authors stated, per a press release from ASCO.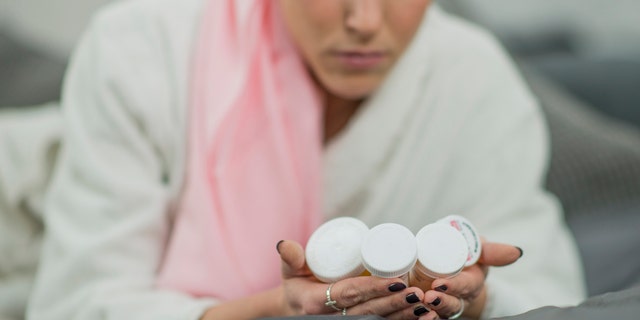 When this type of cancer does return, it is usually more advanced and aggressive.
At this week's ASCO conference, the researchers revealed that in late-stage trials, ribociclib reduced the chance of breast cancer recurrence by 25% when combined with standard hormone therapy after traditional treatments, such as surgery, chemotherapy and radiation.
Ribociclib targets the proteins CDK4 and CDK6, which promote the growth of breast cancer cells.
In the study, called NATALEE, 5,101 participants with stage IIA, IIB or III HR-positive, HER2-negative breast cancer were randomly assigned to receive either ribociclib with hormonal therapy or hormonal therapy alone, according to the release.
ARTIFICIAL INTELLIGENCE MODEL TO HELP SCIENTISTS PREDICT WHETHER BREAST CANCER WILL SPREAD
"Adding ribociclib to hormonal therapy led to a significant improvement in iDFS (invasive disease-free survival)," the press release stated. "The three-year iDFS rates were 90.4% in the ribociclib group compared with 87.1% in the hormonal therapy alone group."
"Overall, the addition of ribociclib reduced the risk for recurrence by 25%."
Ribociclib has already been approved in the U.S. and U.K. to treat breast cancer that has already spread, but the new findings suggest that it could be effective when used at earlier stages.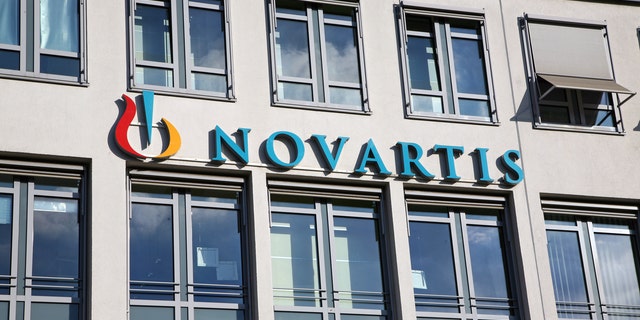 "These landmark results will fundamentally change how we treat patients with stage II and III HR+/HER2- early breast cancer who are in need of new, well-tolerated options that prevent their cancer from coming back," said lead author Dennis J. Slamon, MD, PhD, director of the Revlon/UCLA Women's Cancer Research Program at the UCLA Jonsson Comprehensive Cancer Center in Los Angeles, California, in a press release from Novartis, maker of Kisqali. 
"Addressing this unmet need across such a broad patient population could help streamline treatment decisions for health care providers and keep many more at-risk patients cancer-free without disrupting their daily lives."
CLICK HERE TO SIGN UP FOR OUR HEALTH NEWSLETTER
Dr. Nathan Goodyear, a physician and medical director at Brio-Medical in Scottsdale, Arizona, has practiced integrative medicine since 2006. He was not involved in the study, but found the findings to be consistent with what he would expect.
"Any targeted approach to cancer treatment provides a precision-based approach."
The doctor said he believes that ribociclib is "next in the line of targeted therapeutic approaches available today that are part of a paradigm shift that is transforming medicine from a one-size-fits-all approach to a personalized one," he told Fox News Digital.
Targeted, precision-based approaches to cancer treatment are likely to improve therapy accuracy, Goodyear said. 
"The ultimate purpose is to increase overall efficacy and reduce side effects."
CLICK HERE TO GET THE FOX NEWS APP
With 90% of cancer deaths caused by metastatis (spreading to elsewhere in the body), Goodyear noted that "any therapy that prevents metastasis is a therapy that reduces morbidity and mortality."
By showing improved disease-free status after three years, he said, the study highlighted the benefit of "therapy stacking" to improve overall survival and reduce recurrence.
Source: https://www.foxnews.com/health/two-new-cancer-pills-show-unprecedented-results-boosting-survival-preventing-recurrence-disease