A growing number of kids and teens are turning to weight loss surgery amid rising rates of pediatric obesity, according to a new study published in JAMA Pediatrics.
Between 2020 and 2021, there was a nearly 19% increase in weight loss surgeries among U.S. youths aged 10 to 19 years, as discovered by researchers from the University of Texas, University of Miami Miller School of Medicine, and University at Buffalo School of Medicine and Biomedical Sciences.
The researchers were particularly interested in looking at these trends after the American Academy of Pediatrics (AAP) released a statement in late 2019 endorsing increased access to bariatric surgery for teens, said lead study author Sarah Messiah, PhD, professor and pediatric obesity researcher at UTHealth Houston School of Public Health.
KIDS AND OBESITY: NEW GUIDELINES RELEASED TO EVALUATE AND TREAT CHILDHOOD, ADOLESCENT WEIGHT ISSUES
The study drew on data from across six years from the Metabolic and Bariatric Surgery Accreditation and Quality Improvement Program, which accredits bariatric surgery centers in the U.S. and Canada.
"Historically, research shows pediatricians have been hesitant to refer their patients with severe obesity to bariatric surgery," Messiah told Fox News Digital in an email. 
"Our findings show a steady increase in usage in the two years after the release of this AAP statement."
The increase was particularly high for racial and ethnic minority groups. That includes Hispanic/Latino, non-Hispanic Black/African American and others, possibly because they are "disproportionately impacted by cardiometabolic disease risk factors versus non-Hispanic Whites," Messiah said.
These risk factors include elevated blood pressure, lipids, insulin, glucose and waist circumference — all of which are risk factors for type 2 diabetes and cardiovascular disease as well as some types of cancer, she added.
MEDICAL EXPERTS FACE BACKLASH OVER 'BARBARIC' CALLS TO TREAT OBESE KIDS WITH DRUGS, SURGERIES
The new study did have some limitations, Messiah said.
"We are always limited to the data we are analyzing in that it does not include the entire universe of all adolescents who have ever completed bariatric surgery in the U.S. during the analytical time period," she said. 
BARIATRIC SURGERY PATIENTS LIVE LONGER BUT FACE A HIGHER SUICIDE RISK, SAYS STUDY
"However, this dataset does include all adolescent patients who completed their surgery at a U.S. accredited center, which is the gold standard," the doctor also said.
AAP's weight loss surgery recommendations
In January 2023, the AAP released its new pediatric obesity treatment guidelines, officially endorsing bariatric surgery and weight loss prescriptions for the first time.
"Teens age 13 and older with severe obesity (BMI ≥120% of the 95th percentile for age and sex) should be evaluated for metabolic and bariatric surgery," the guidelines stated.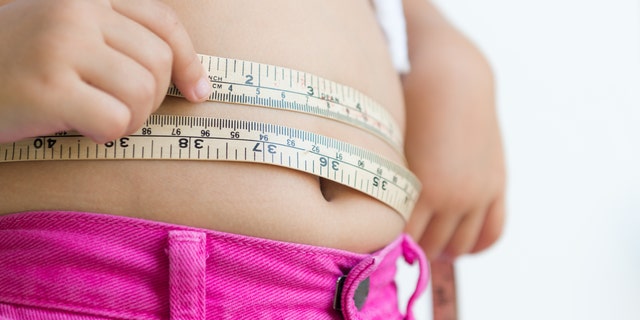 There are four main types of bariatric surgery, according to the Cleveland Clinic: gastric bypass, sleeve gastrectomy, gastric band and duodenal switch.
There was a lot of resistance to the AAP's recommendation, Messiah pointed out.
TENNESSEE MAN EATS ONLY MCDONALD'S FOOD FOR 100 DAYS STRAIGHT: HERE'S WHAT HAPPENED
"However, our analysis would suggest that families are following their own path in terms of deciding to move forward with surgery for their adolescent," she said. 
"It will be important that we support these families moving forward to ensure the best health outcomes for their adolescents as they age into adulthood."
Guidelines vary across hospitals
Children's Mercy Hospital in Kansas City, Missouri, offers a laparoscopic sleeve gastrectomy. 
Billed as a minimally invasive procedure, it involves removing a large portion of the stomach to suppress hunger, according to its website.
"People see it as 'the easy way out,' but it's honestly the only way out for 95% of people who are morbidly obese."
The hospital recommends exploring weight loss surgery for children who are at least 5 years old, have a BMI of at least 40 (or above 35 with other medical conditions) and have had at least six months of "supervised medical weight loss therapy."
Cincinnati Children's Hospital in Ohio also has a bariatric surgery program, but its website states that it's for "severely obese adolescents who haven't had success with behavioral and nutritional approaches to weight loss."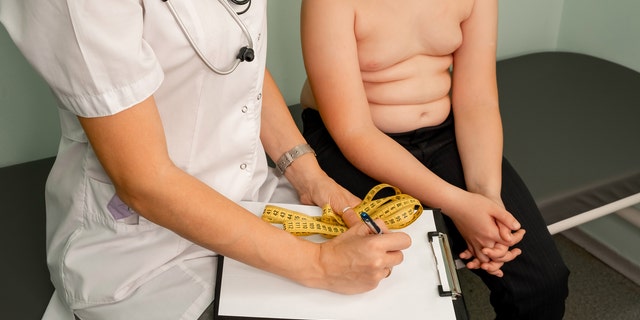 Nationwide Children's Hospital in Columbus, Ohio, offers two types of bariatric surgery: gastric bypass and gastric sleeve. 
The website doesn't specify a minimum age requirement, but patients must be at least 100 pounds over their "ideal body weight."
Opinions, experiences vary
Patients and physicians have gone online to share experiences and opinions on pediatric weight loss surgery. 
These run the gamut from success stories to cautionary tales.
One bariatric surgeon on Reddit voiced concern about misconceptions of the procedure.
OZEMPIC, WEGOVY AND PREGNANCY RISK: WHAT YOU NEED TO KNOW ABOUT THE ISSUE
"People see it as 'the easy way out,' but it's honestly the only way out for 95% of people who are morbidly obese," the doctor wrote. 
"Your metabolic rate will slow down significantly if you try to diet and lose weight, and your progress will slow down — and weight regain is almost inevitable. Bariatric surgery doesn't do that, and something like the gastric bypass hardwires in a malabsorptive component that can't be overridden."
"All the medical options need to be exhausted before they consider surgery, because surgery is irreversible."
"Do I think we should do bariatric surgery in teenagers? I won't be doing it any time soon, but I think that in a controlled setting with IRB approval, it is appropriate," the surgeon continued, referring to Institutional Review Boards. 
"We have an entire demographic of teenagers with type 2 diabetes, obstructive sleep apnea and serious joint pains because of their weight," the surgeon also wrote. "It would be ignorant to overlook an obvious treatment for those conditions."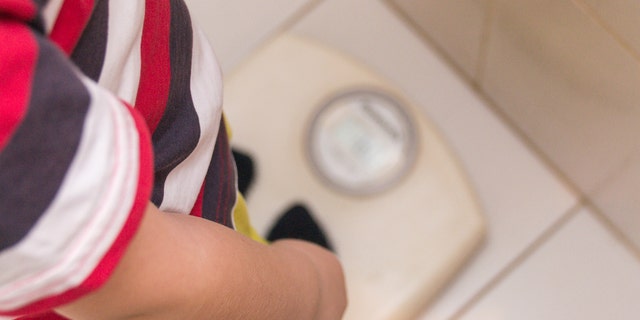 Another poster, however, shared that her friend opted for the bypass procedure at 16 years old and did not have a good experience.
"She's now 26 and has gained all the weight back and more," she wrote. 
"Her brain wasn't done developing and she wasn't mature enough to understand the consequences of such major surgery and to stick to the guidelines and deal with her disordered eating."
"With bariatric surgery, you're altering the anatomy of the GI tract."
Meanwhile, a surgery intern in a private hospital posted that the facility had performed an "astonishingly high number of bariatric cases" and recalled seeing many complications — even when very skilled surgeons did the procedures.
Weight loss doctor urges caution
Dr. Sue Decotiis, a triple board-certified weight loss physician in New York City, warned of the potential dangers of these surgeries in children and teens, given their "irreversible nature."
She told Fox News Digital, "With bariatric surgery, you're altering the anatomy of the GI tract, and that anatomy — if it's a bypass — can never be returned [to its original state]."
She added, "That means the individual is never going to be able to eat regular meals because the anatomy of the stomach has changed."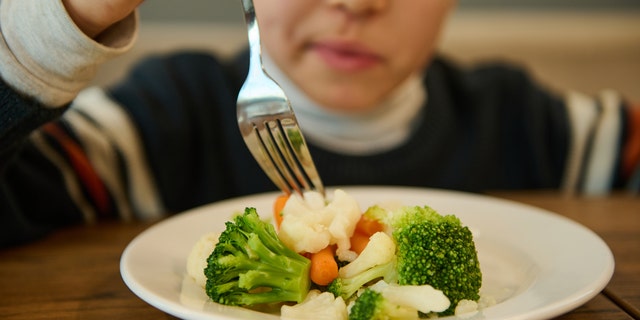 Another potential problem is that after the anatomy of the stomach is altered, Decotiis said, the person won't be able to eat as much high-nutrition and high-fiber food because they will feel full immediately.
"This can make them gravitate toward processed foods because those are a lot easier to get down," she said. 
CLICK HERE TO SIGN UP FOR OUR HEALTH NEWSLETTER
Before going the surgery route for a child or teen, Decotiis recommends first making dietary changes, such as cutting out sodas and sugary foods and slowly introducing more nutritious fare.
And in the case of teens with severe obesity, the doctor pointed out that if they start with some of the newer weight loss medications that are available, surgery might not be necessary.
"All the medical options need to be exhausted before they consider surgery, because surgery is irreversible," Decotiis said.
The only exception, she said, is if the child or teen is "morbidly obese" (now known as Class III obesity, which is when a person has a BMI of 40 or higher, or 35 or higher along with obesity-related health conditions, per the Cleveland Clinic). 
CLICK HERE TO GET THE FOX NEWS APP
"Otherwise, it's not worth it because they will likely gain the weight back — and since their anatomy has been disturbed, getting proper nutrients will be difficult in the future."
Source: https://www.foxnews.com/health/weight-loss-surgeries-rise-among-kids-teens-study-finds-altering-anatomy