People can choose which arm they'd like to use for doses of the COVID vaccine — and now a new study suggests one arm may have a better immune-boosting effect than the other.
The research, which was recently published in the journal EBioMedicine, shows that people who used the same arm for the primary vaccination and the booster (which is called ipsilateral vaccination) had a better immune response than those who switched arms (contralateral vaccination).
Immunology scientists from Saarland University in Germany analyzed data from 303 people who received the Pfizer-BioNTech COVID vaccine, none of which had tested positive for the virus before getting vaccinated.
DOCTORS URGE VACCINATIONS AHEAD OF THIS YEAR'S FLU SEASON, WHICH COULD BE 'FAIRLY BAD,' EXPERTS SAY
Among the 147 people who got the booster in the same arm as the first dose, 67% of them had what are known as "killer T cells," which are "cytotoxic" cells that are engineered to attack and destroy virus-infected cells.
But among the 156 participants who received the booster in the opposite arm — only 43% of them had the killer T cells.
"Our study indicates that ipsilateral vaccinations generate a stronger immune response than contralateral vaccinations," said researcher Laura Ziegler in a Saarland University press release.
COVID VACCINES AND BOOSTERS SHOWN TO PROTECT PREGNANT WOMEN AND NEWBORNS: 'TRANSFERRED PROTECTION'
Despite the difference in killer T cells, there was not a greater number of antibodies in the people who got the same-arm vaccines, noted researcher Martina Sester, who is a professor of transplant and infection immunology at Saarland University, in the release.
Antibodies don't directly attack and destroy the virus as T cells do, the researchers wrote. 
Instead, they function by attaching to the virus and preventing it from doing more damage, and also making it easier for other cells to find and attack it.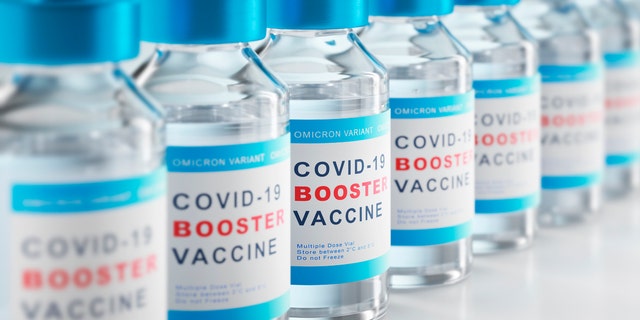 "What's interesting is that the antibodies in the ipsilaterally vaccinated subjects were better at binding to the viral spike protein," Sester noted.
More research is needed before drawing general conclusions about the location of vaccine delivery, the release stated.
MOST US ADULTS ARE DECLINING COVID BOOSTERS AS CDC WARNS OF HEALTH RISKS: 'RELATIVELY LITTLE PROTECTION'
"Further work is required before we know whether the study has implications for other sequential vaccinations, such as flu vaccinations or vaccinations against tropical diseases," the researchers wrote. 
"But it does seem possible that some vaccinations will generate a stronger immune response if the injections are delivered into the same arm."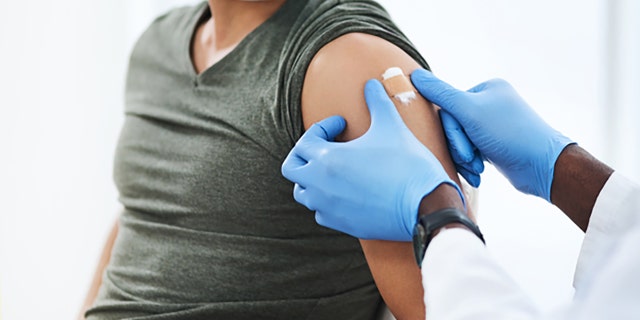 Dr. Marc Siegel, a professor of medicine at NYU Langone Medical Center and a Fox News medical contributor, was not involved in the study but commented on the findings.
"Although it was a small study, it was important, because it looked at T cells and not just the antibody response, so there could be something to it," he told Fox News Digital.
CLICK HERE TO SIGN UP FOR OUR HEALTH NEWSLETTER
Siegel echoed the researchers' comments that the immune effect needs to be studied in larger groups — and over a longer period of time — to draw definitive conclusions.
CLICK HERE TO GET THE FOX NEWS APP
Added Siegel, "It makes sense, however, that the 'pump is primed' better by going back to the limb that the body is used to — and that the immune response and inflammation from the shot could be more substantial."
Source: https://www.foxnews.com/health/which-arm-should-you-use-covid-vaccine-booster-it-does-matter-study-suggests